Motorola unveiled its Android based smart watch Moto 360, premium look and classical design.
The wristwatch has been through a few developments since it first turned into a prominent style frill more than 100 years back. From mechanical to electronic developments, simple to computerized appearances, the wristwatch has been reinvented a few times over, however the essential configuration has persevered for a century in view of its style and convenience 'at a look.  Motorola brought back the classical style of wrist watch in the shape of Moto 360.
Moto 360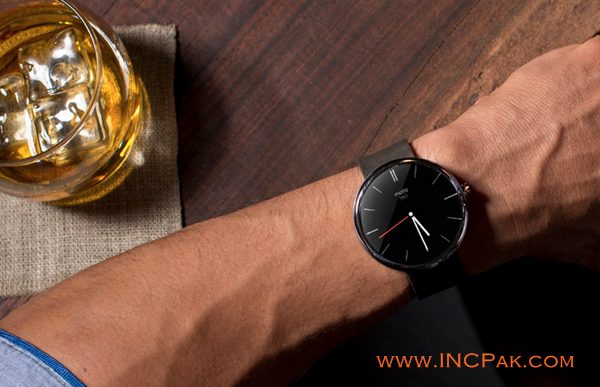 The Moto 360 boasts a circular, digital watch face powered by Android Wear that grants users access to notifications with, presumably, gestures, as the company's official line mentions the need for a "twist of the wrist." There's also Google Now integration, much like on the G Watch, that'll make checking in on the weather, sports scores or flights a hands-free affair just by saying, "Ok Google."
Looks of Moto 360 are the sexiest among other smart watches until now. The Moto 360 will be launching this summer worldwide; it'll come in a "variety of styles," and sport leather or metallic bands.
Checkout  Android Wear :- https://www.incpak.com/tech/google-smartwatches-android-wear/
We will be updating you with further information regarding Motorola's Moto 360 smart watch as soon as possible.