PTCL introduced their Smart TV Android application for the android phone users who are using Smart TV services from PTCL.
Last time we provided a way to watch smart tv channels on android phone using MX player and watching it by using the channels list which was a little complex way of watching and the quality was also not upto the mark by following that method.
There is also an android app available on Google Play Market for PTCL Smart TV but that requires username and password and you need to subscribe in case you want to watch through it. But the application today we will share with you, is a free to use application (FOR THOSE WHO ARE CURRENTLY USING SMART TV SERVICES) that requires no username and password and works flawlessly.
PTCL SMART TV Application – Intro / Download / Procedure 
DONT FORGET TO WATCH :  PTV 50 Years Golden Jubilee … FIRST FOOTAGE  1964   :)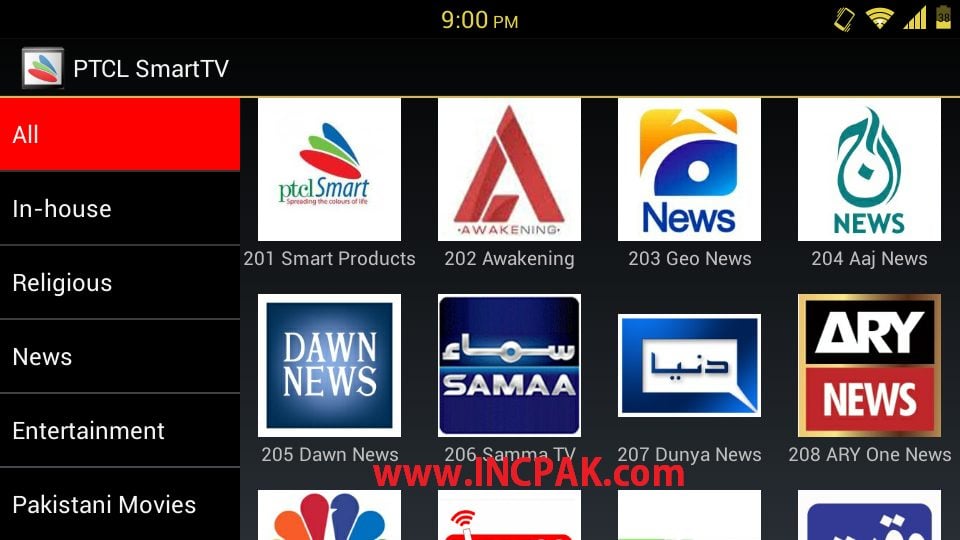 You can download the APP from here:
Installation Instructions:
Download the zip file from above
Extract the zip file and you will find a "webtv-6.apk" file inside it.
Put the file in your sdcard of your android phone and run it.
After the app is installed you need to configure some settings for it to run normally.
Open the app from your app drawer and on the left side, swipe down you will find a settings menu.
Open the settings menu and configure the settings as shown in the screenshot.
Make sure both options are turned "ON" and save the settings.
Now watch any channel you want and enjoy smart tv on your android phone :)
Note: After setting up the application if still you are not able to watch any channel then you might be not a Smart TV user currently or else you need to configure you router settings for Port Mapping, which you can download from here:
http://www.ptcl.com.pk/uploads/Smart%20PC%20TV%20Application.zip