PUBG Mobile just revealed that the new Erangel Map is coming to the game on September 8 along with revealing information about the "The Dawn of a New Era" competition where players can win up to 30,000 UC.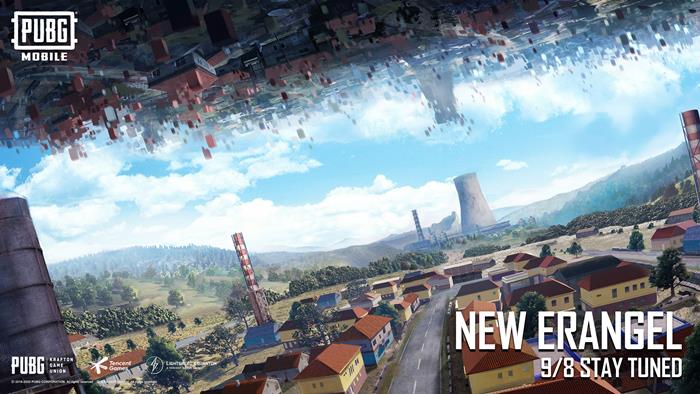 The new Erangel Map is already available to play on the beta version of PUBG Mobile and starting September 8, it will be rolled out to the stable version of the game bringing a ton of changes including new weapons.
Game developers made an announcement last week regarding the PUBG Mobile 1.0 update terming it as the "new era" however, no further information was revealed regarding the revamped Erangel Map or the release date.
However, PUBG Mobile developers took to Twitter confirming the release date of September 8 for the new Erangel Map along with revealing details regarding the "Dawn of a New Era" competition.
Players can get up to 30,000 UC which is the in-game currency by simply entering the Dawn of a New Era Competition by sending screenshots from the current Erangel map.
The competition has three main categories where players can enter and each of the category will have three winners who will receive free UC rewards.
To enter the Dawn of a New Era competition, players have to share a screenshot of their favorite chicken dinner memory, a video or screenshot of their favorite location in Erangel.
The new update for PUBG Mobile brings a lot of changes to the not only to the new Erangel map but also overall improvements to the aesthetics, design elements, characters and game environments including the lobby.
The game's texture quality and lighting systems are also getting a revamp to add more realism to the sky, water and vegetation in the upcoming PUBG Mobile 1.0 update including Ultra-HD textures.
The new Erangel map brings elements such as forgotten trenches, tree-trunk barriers, abandoned tank and bunkers apart from some current places getting rebalanced loot and gear.
Read more: Fortnite Nexus War brings Marvel superheroes into the game.