Buying a smartphone is not that difficult, as compared to choosing which one to buy – Branded sets with local warranty are available everywhere but there's always some problem with the price tag Branded smartphones are expensive, who wouldn't want to buy Sony Xperia Z3, LG G3 or iphone 6 but they are pretty expensive the reality is  when a person spares some savings and think of buying a new smartphone  He wants more features almost " ALL IN ONE " featured in budget price tag ? Confusion , Trauma , Headache, Mislead by friends and above all Advertising commercials on Tv Channels – Some people end up with self guilt after buying a worthless set only because they didn't googled before buying.
Some People choose to buy only brand new smartphones no matter what. Even if the specifications are lower than expected but New is New no exception!! These type of people avoid unnecessary troubles specially doubts about the faults like weak battery, scratches, buttons not functioning, which is very often when you buy any used smart phone.
Also Read : How to Check if Your Android Phone is Refurbished or Factory-New
Must have seen people selling their smart phones on free classified websites mentioning Condition Rating "8/10 "now that 2 missing could be something massive.
Refurbished Smart phones are also available in Market these one are used but way better than local companies importing junk from china,  in a way it's same like Recondition Vehicle from Japan ( Normally ) are favorably better than Pakistani Manufactured Vehicles.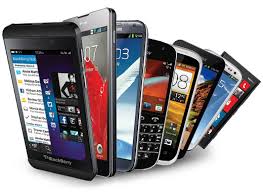 Varieties of Refurbished Smart phones are available in Mobile Markets these days price range from 5000/- to 50000/- PKR. Some of the branded names which are frequently easily available " Motorola , HTC , iPhone , Samsung and Sony "  Refurbish smart phones are generally untested here, they get imported from UK , USA , Dubai,  and enters in Pakistan via Airport  " Khancha " with Custom department Pakistan  in bulk quantity.
Daily roughly estimated over 5000 Refurbished, foreign used smart phones enters in Pakistani airspace, on each set custom officers get 1000/- to 5000/- depending on brand and the worth, well custom fellas are educated check their kids smart phone ever.
Now the problem is these imported sets are coming through proper channel and they are not stolen since entire plastic surgery can be done to turn black money into white money, after 2 months of staying in touch with various sources those who import bulk sets – I got to know that " Khancha " really work well in Pakistan instead of paying the Custom duty. However, I am still confused how to makeout the difference among the Used Refurbished smart phone and stolen one.
It's good to see people are buying branded devices since the level of awareness has crossed poverty line atleast in the urban Pakistan. But it would be much better if you see whose selling and the authenticity of the seller.
Keep in mind when you're buying any Refurbish Smartphone from any Mobile Market 
– Never Believe the Shop keeper    "He isn't sincere to himself, how do you expect him to be sincere with you"
– The box and accessories                "70% imported smart phones comes without boxes and accessories extra baggage and luggage means extra $$$ "
– Sets are Untested                              " Bulk Import who would check one by one, when daily 100s are coming and they are selling in market "
– 7 Days warranty                                " If you are lucky you might get this option – It may or may not work as you think "
– IMEI                                                        " There's no way to ensure that this smarty isn't stolen somewhere else in the world "
– Shop keeper is your friend           " lol he don't need to do much efforts to fool you "
Things to Remember when you are buying from Online classified websites 
– Rear Possibility  
                                     " The Set has been used for any terrorism activity in past "
– Weak Battery
" Smartphone's batteries don't last much if they are charged with PC USB data cable or any other charger "
– Set Condition  
" Most of the people change the back cover and use the set and when they sell puts the original one back "
– Hanging / Over Heating
                     " This is technical issue you cannot find out with in 5 to 10 minutes before buying deal "
– Without Warranty
" I would suggest you not to buy without warranty sets "
– Set repaired    
" Double check if the smartphone set is repaired or not, if any doubt  " DON'T BUY " 
– STOLEN  
" buying without a box and accessories, might put you in trouble "
How to report CPLC about Vehicle or Mobile snatched in Karachi
These Imported sets are not PTA verified – Once the SIM verification ends, Government / PTA might start verifying. However Local Importer so called Branded Companies always come with PTA Certified label " on the box which means these sets are Halal :P
Not to forget, All the Android Smartphone which gets snatched are sold back in the market again with different IMEI number easily, even if you want the box they will provide you one because, Printing press is always on the 2nd or 3rd floor. ( Pakistan Zindabad )
We at INCPak Forum and Website, been always unbiased about the suggestions, no matter which smartphone are teammates are using we been always telling the Pros and Cons and that's one reason people prefer to interact with INCPak Team and get the best suggestion.
Your always welcome to ask our team and the Group members on Facebook about any technicality or which one to buy because we have very friendly environment there – we aren't paid by local or International brand – we are not promoting anyone, All we want is to aware our readers about the gadget .
Let us know what do you think about Refurbished smartphones available in local market?