Addis Abeba: Abdi Muhammad Omar, detained former head Ethiopian Region Tried to Escape Prison, the police investigating ex-Somali region president has told the federal high court today.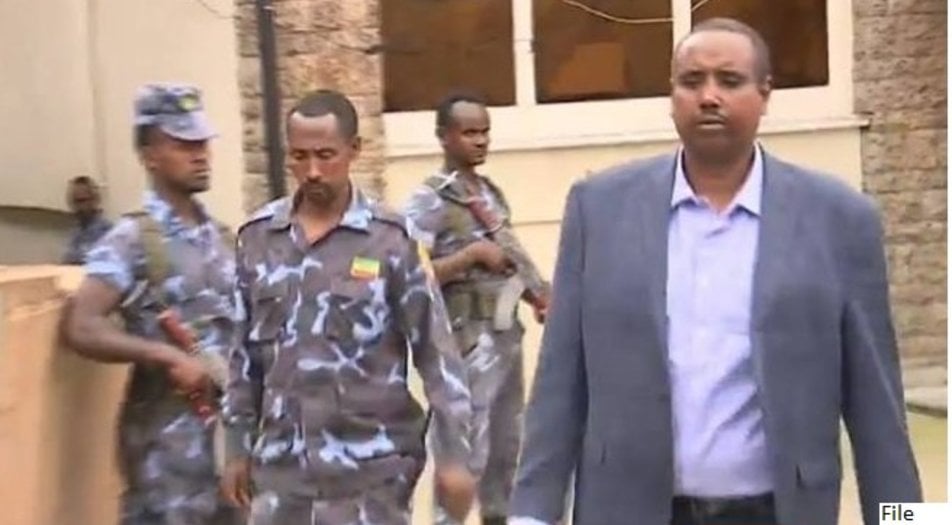 Read More: Finance Minister directs FBR to Translate Tax laws and forms in Urdu
Abdi Muhammad Omar tried to escape the prison before his hearing by smashing a window and he also tried to strangle a guard. The accusations were denied by the defendant stating that the police were trying to tarnish his image.
Abdi Muhammad Omar had complained that he was mistreated while in police custody. He complained of being kept in a small cell forcefully with a mentally ill prisoner who had threatened to take his life twice. He also said the mentally ill detainee dislocated the cell door and threw at him.
In response to Abdi Muhammad Omar complains the police told the presiding judges, due to complaints of poor health the ex-president was kept in an office space, as he attempted to escape he was taken to prisoners' cell and given a separate room.
The ex-president denied all of it and said the police was trying to defame and pressurize him.
The police affirmed the ex-president has taken responsibility for the violence on August 4 in Jigjiga that had led to his removal from the position.
The Arrest of Abdi Muhammad Omar
Abdi Muhammad Omar was arrested from his house in Addis Abeba on August 27.
He has been accused of presiding over widespread rights abuses that included torture, rapes, and killings.
During the outbreak of violence in August, 20 people had died and thousands had left Jigjiga. The mobs looted properties of ethnic minorities and burned down Ethiopian Orthodox churches.
For the last three decades, the Somali Region has been afflicted by violence.