There has been unusually heavy rainfall in Dubai for the past few days causing flooding in many areas throughout the city as well as causing the airport to be flooded with flights being affected as the city's drainage network does not have the capacity to handle this amount of rain.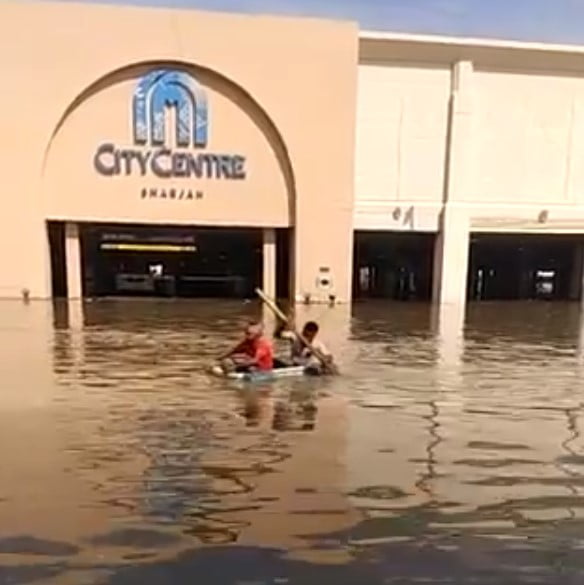 According to the Dubai Media Office and other officials, rainfall in Dubai reached 150mm/hour where as the city's drainage network can only handle up to 30-40mm/hour of rainwater.
Dubai Media Office reported that more then 1.3 million cubic meters of rainwater has been drained and pumped across the city.
This was the condition of roads across the city as updated by the people in the area on Twitter.
The extreme amount of rainfall has also flooded the airport. Dubai International Airport is one of the busiest airports in the world and flights have been cancelled, diverted or delayed due to the flooding and heavy rainfall on Saturday according to airport officials.
This is tweet by the Breaking Aviation News showing the condition of the Dubai airport being flooded by the rain causing flights to be affected.
Another tweet by the EHA News shows the airport's runway submerged under water.
According to airport officials, work is underway to "restore operations and minimize inconvenience" to people travelling and advised customers to check directly with their airlines to get flight information.
Read more: Plane crashes near Sadiqabad Punjab.
Read More: Iran mistakenly shot down Ukrainian Airliner: Rouhani.
Follow INCPAK on Facebook / Twitter / Instagram for updates.