DUBAI: The world's first ever commercial Tube-Transport 'Hyperloop' is being setup Al Ain to Dubai. The Project is expected to be completed by 2020.
The Chairman of Hyperloop Transportation Technologies (Hyperloop TT) Bibop Gresta announced that Hyperloop capsule setup is being transported from spain to Abu Dhabi, UAE.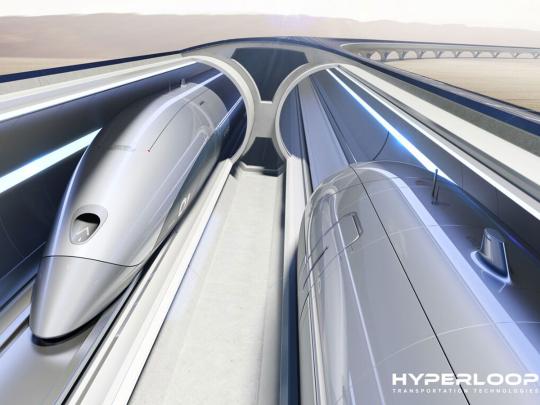 According to Bibop Gresta, A super high-speed transport system in the United Arab Emirates (UAE) is going to cost approximately Dh1.4 billion to Dh22 billion.
Read More: Huawei sacks employee arrested in Poland on spying charges
The plan is to extend the link all the way from Al Ain to Dubai with the span over 150 kilometers.
In the initial phase of the project 10 kilometers track will be setup in Abu Dhabi which will be operational next year.
The one of its kind, high-speed transport system in the world that can propel passengers at speeds more than 1,000 kilometres per hour.
Earlier, the supersonic train system will be constructed between Abu Dhabi and Dubai in order to considerably reduce the travel time between the two emirates. The whole length of the link is estimated to be around 150 kilometres.
Also Read: Demi-Leigh Miss Universe 2017 Engaged to Tim Tebow