Danish Siddique, a Pulitzer prize-winning photojournalist of India, has been killed in Afghanistan on Friday, while he was covering a clash between Afghan security forces and Taliban fighters in Kandahar. The news comes from the country's ambassador in Delhi, as he grieves the accidental death of a close friend.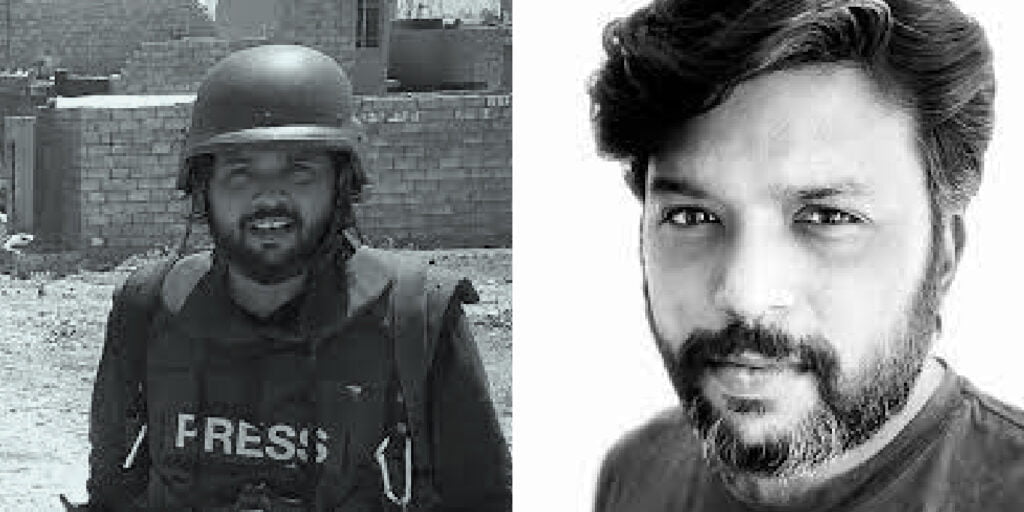 Danish Siddique was an Indian based photojournalist, who had started off as a television news correspondent. However, in 2010, Danish had switched to photojournalism and ever since had been operating under the banner of 'Reuters.' At present, he was the chief photographer of Reuter's news agency in India, and was on assignment in Afghanistan when he came across the unfortunate bullet and died.
Danish Siddique had been covering the Afghan-Taliban clashes for Reuters. He had been embedded as a journalist since earlier this week with Afghan Special Forces based in the southern province of Kandahar and had been reporting on fighting between Afghan commandos and Taliban fighters.
Afghan armed forces had been fighting to retake the main market area of Spin Boldak, and it was when Danish Siddiqui and a senior Afghan officer Sediq Karzai were killed in what described as Taliban crossfire. The incident had happened near a border crossing with Pakistan in Spin Boldak.
Moreover on Tuesday, Siddiqui had reported on a mission by the Afghan Special Forces to rescue a wounded policeman who had been cut off from others and had been trapped by the Taliban for 18 hours on the outskirts of Kandahar city, the capital of the province.
His report included graphic images of vehicles of the Afghan forces being targeted with rockets. Other than that, he had posted a brief video of the armored Humvee vehicle he was in, being hit by a rocket.
Read More: Former President Mamnoon Hussain Passes Away at 80
Furthermore, Danish Siddique was an award winning photojournalist, and was the first Indian to grab a Pulitzer Prize for documenting the Rohingya Refugee Crisis.
Other than that, Siddique has also covered the Battle of Mosul April 2015 Nepal earthquake, the refugee crisis arising from the Rohingya genocide, 2019–2020 Hong Kong protests, 2020 Delhi Riots and the COVID-19 pandemic among other stories in South Asia, Middle East and Europe. A photograph he clicked during the 2020 Delhi Riots was featured as one of the defining photographs of 2020 by Reuters.
"While I enjoy covering news stories – from business to politics to sports – what I enjoy most is capturing the human face of a breaking story," Siddiqui had told Reuters.
However, Danish Siddiqui was on an assignment covering the clashes in Kandahar region, as the US withdraws its forces from Afghanistan ahead of an 11 September deadline set by President Joe Biden, when he couldn't dodge the bullet in time, and lost his life to photography.
Saddened by the sudden demise of a talented artist, Reuters President Michael Friedenberg and Editor-in-Chief Alessandra Galloni stated,
"We are urgently seeking more information, working with authorities in the region. Danish was an outstanding journalist, a devoted husband and father, and a much-loved colleague. Our thoughts are with his family at this terrible time."
In addition to this, Afghanistan's Ambassador to India Farid Mamundzay also grieved the accidental death of Mumbai based Danish Siddique,
"Deeply saddened by the sad news of the murder of a friend Danish Siddiqui in Kandahar last night, Indian journalist and Pulitzer Prize winner was with Afghan security forces when they were attacked by terrorists" he tweeted.
Other than that, many other notable figures as well as common public, also expressed their condolences over the news.
Read More: PhD scholarship in Resource Management for Edge/Serverless Computing