Kia Lucky Motor Corporation (KLMC) has revealed the dates and locations for the premier of its electric vehicle, the Kia Niro EV, and the luxury sedan, the Kia Stinger, that was teased by the company a day earlier on social media.
According to a new social media post, the company will reveal its new cars, Niro EV and Stinger, on the following dates and locations:
| Dealerships | Area / City | Dates |
| --- | --- | --- |
| Kia Motors Macca | Gulshan-e-Jamal / Karachi | January 5 |
| Kia Motors Clifton | Clifton / Karachi | January 10 |
| Kia Motors Society | Eissa Nagri / Karachi | January 14 |
| Kia Motors Lucky One | Gulberg Town / Karachi | January 19 |
The company is only displaying the vehicles at its dealerships in Karachi and has not announced any dates for other cities, which may be revealed later.
It is pertinent to mention that Kia Lucky Motor Corporation has been teasing these vehicles for some time now. In 2020, a wrapped Kia Stinger and Kia Niro were seen as among the convoy of four cars that drove across Pakistan.
These vehicles stopped at different locations throughout the country and we were able to get some pictures while they were packed at Lucky One Mall in Karachi.
Read more: Here's What We Know About Wrapped KIA Cars Spotted in Karachi.
Here's a little bit about the current two vehicles being teased by the company:
Kia Niro EV
If launched in Pakistan, the Kia Niro EV will compete directly with the Honda HR-V and the Toyota Rav4 in the local market.
The vehicle comes with two powertrain options, including a single motor capable of producing 130 horsepower (hp) and 394 Newton-metres (Nm) of torque to the front wheels and a second option with a single electric motor that produces 201 hp and 394 Nm of torque.
Meanwhile, the first variant comes with a 39.2 kWh battery pack that provides a range of up to 288 kilometers, while the second variant is equipped with a 64 kWh battery pack that allows the vehicle to go up to 385 kilometers on a single charge.
Kia Stinger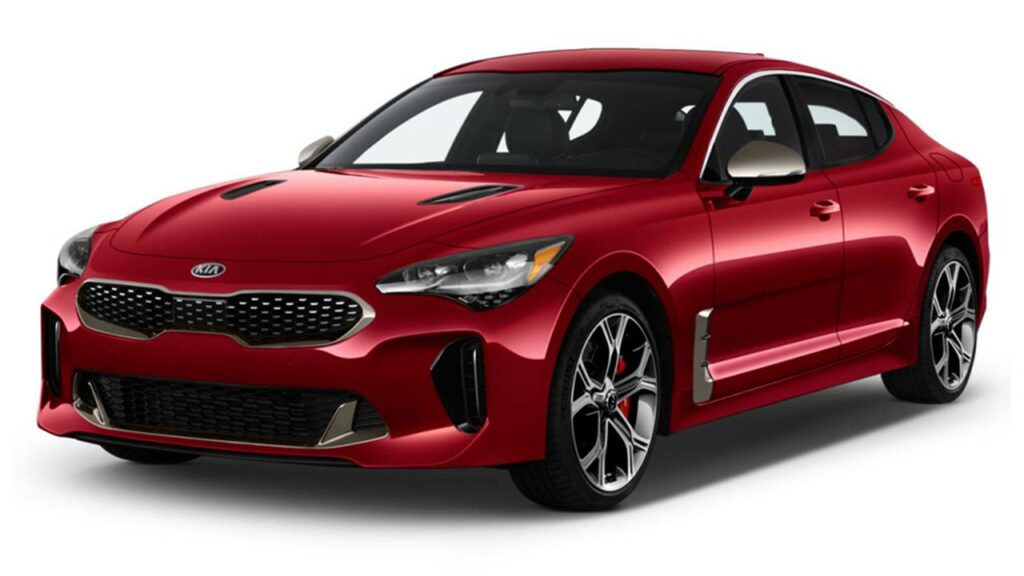 The vehicle, which will be discontinued by Kia in South Korea also comes with two different variants, which include, a 2.0L turbo 4-cylinder engine producing 251 horsepower (hp) and 353 Newton-meters (Nm) of torque, while the second variant comes with a 3.3L twin-turbo V6 engine that makes 368 hp and 510 Nm of torque.
Both these variants are equipped with an 8-speed automatic gearbox.
Follow INCPAK on Facebook / Twitter / Instagram for updates.