KARACHI: There will be no winter vacations for schools in Sindh that reopen from September 15th according to the Provincial Education Minister Saeed Ghani.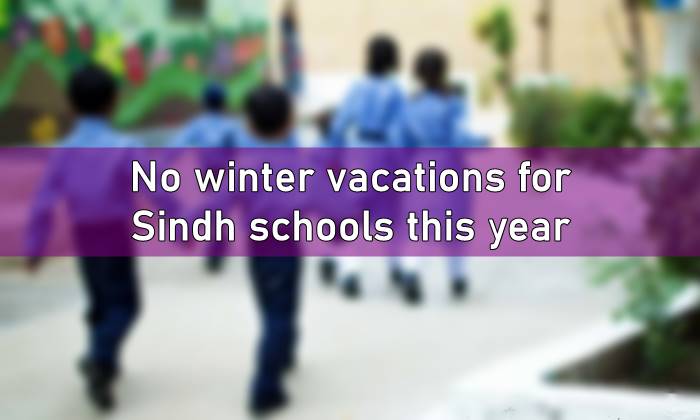 Addressing a press conference, Minister Saeed Ghani stated that there will be no winter vacations for schools in Sindh this year and educational institutions will continue to hold classes on Saturdays.
The on-going academic session will last till April 15, 2021 and the syllabus for all classes has been lashed this year due to the closure of educational institutions in the country since March on account of the coronavirus pandemic.
Read more: Schools in Pakistan reopening in phases from 15 September.
According to the Education Minster, the next academic session will commence from May 3, 2020 and summer vacations will also be reduced for schools in Sindh to a single month in July.
Furthermore, there will be on option of online classes for students whose parents are not satisfied with the safety arrangements and precautions being implemented by the schools.
He also talked about schools not being allowed to receive any additional charges from students other than the 5 percent fee hike permitted by the Supreme Court.
Monitoring committees have been established to make sure that schools in Sindh follow the standard operating procedures (SOPs) strictly after reopening to curb the spread of the coronavirus.
The education minister remarked that reopening of schools in Sindh was a tough decision for the government compared to other sectors as it involved the safety of children.
Read more: Ehsaas Undergraduate Scholarship Portal Opened: Apply Online.
Follow INCPak on Facebook / Twitter / Instagram for updates.