HEC has announced Xi'an Jiaotong University Scholarship for Master's and PhD Program for Pakistani and AJK nationals. The university is offering scholarships under various categories for the academic year 2021-22. The application deadline is 30 January 2021.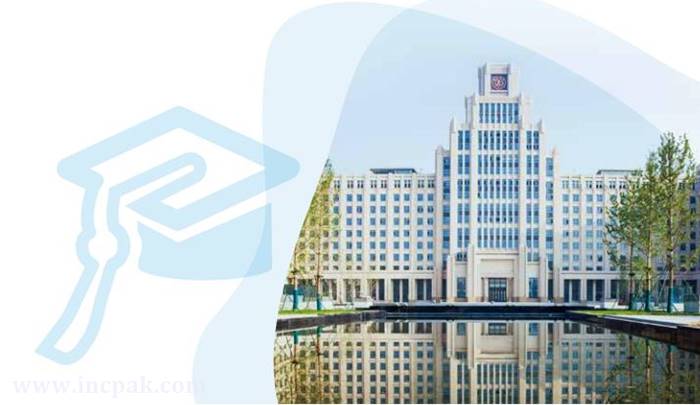 The other categories of scholarship include XJTU Siyuan International Student Scholarship and XJTU-Xi'an City Government "Belt and Road" International Student Scholarship. HEC is only a nominating agency for these awards and does not have any financial/legal responsibility whatsoever.
The lucky nominees for Xi'an Jiaotong University Scholarship for Master's and PhD Program will be exempted from tuition fee, on campus dormitory accommodation, monthly living allowance and medical insurance under CSC-Chinese University Program. The HEC nominees will also be exempted from application processing fee of 800 RMBs. The travel expenses will be borne by the awardees themselves.
The applicants can only apply for scholarships in the mentioned categories. The online application fee is only Rs. 500/- which the applicants can deposit at Habib Bank Limited. The details of the Bank and account is available below in the how to apply category.
Eligibility Criteria
To be eligible for Xi'an Jiaotong University Scholarship the applicant must consider the following points:
Applicants must be Pakistani/AJ&K national. Dual nationality holders are not eligible to apply.
Applicants must be in good health.
Applicants for a Master's degree must have a Bachelor's degree (16years) and be under 35 years of age.
Applicants for Doctoral degree must have a Master's degree (18 years) and be under 40 years of age.
Applicants may not be in receipt of any other types of scholarship currently.
Applicants for the Ph.D. program must have some research achievements.
Programs offered for Xi'an Jiaotong University Scholarship
Candidates can only apply in following (English taught) disciplines/programs of the Xi'an Jiaotong University, China for consideration as HEC Nominee under Master's & PhD enrollment in Sep 2021;
Mechanical Engineering,
Energy & Power Engineering,
Electronics & Information Engineering
Material Science & Engineering
Electrical Engineering
Management Studies
Aerospace engineering
Note: Students are advised to apply only in above mentioned disciplines/programs, any other disciplines/programs will not be considered for nomination.
How To Apply
All the information provided in online application and attached documents must be complete, true, and correct.
Apply online at: http://eportal.hec.gov.pk/. Deposit Rs. 500/- through bank deposit slip in HEC online Account No. 17427900133401 at Habib Bank Limited, Shalimar Recording Company Branch, H-9, Islamabad and upload the same slip on the HEC portal for successful submission of HEC online application form. The fee can be deposited in HEC online account from any HBL branch in Pakistan.
After successful submission of the application at the HEC portal, retain its printed copy signed by yourself.
Submit an online application at CSC website at http://www.campuschina.org/ through program Type: B and Agency No. : 10698. Download the completed application form from the Chinese Scholarship Council portal, print & retain a signed copy with yourself.
Submit an online application at Xi'an Jiaotong University's International student application system (click here) or at http://isso.xjtu.edu.cn/recruit/login
For details of the scholarship and documents required at XJTU please visit http://sie.xjtu.edu.cn/en/SCHOLARSHIPS1/Scholarships_Programs_for_Postgraduate_Studies.htm
Submission of online applications at CSC, XJTU & HEC portal is mandatory. In case of missing any of the three above mentioned forms, the application will not be considered.
Documents Required
Prospective applicants are not required to submit any document (hard copies) to HEC at this stage of the application process. Only shortlisted candidates will be required to submit the following documents. To avoid any inconvenience later on, prospective applicants are directed to prepare an application dossier as per the following detail;
In case of shortlisted candidates, copies of all educational documents and attested copies of CNIC, B-form, Domicile, IBCC equivalency certificate, and HEC equivalency in case of foreign degree qualification may also be submitted to HEC.
A study plan or research proposal (800 words for Masters & 1500 words for Ph.D.), copies of any research publication & achievements, language proficiency certificate or IELTS/TOEFL score, copy of valid ordinary passport (first two pages).
Photocopy of the Physical Examination Record (attached) for foreigners should be completed in English. (The original copy should be kept by the applicant.) The physical examinations must cover all the items listed in the Physical Examination Record including basic blood test reports for foreigners as per China's Govt. policy.
The forms with incomplete records or without the signature of the attending physician, the official stamp of the hospital, or a sealed photograph of the applicant are invalid. Please select the appropriate time to take a physical examination as the result is valid for only 6 months.
Non-criminal Record (Police Clearance Certificate).
Two original recommendation/reference letters written by professors or associate professors of the previous institutions. If applicants have already got provisional acceptance from professors at XJTU, please provide Xi'an Jiaotong University recommendation/reference letter from Potential Supervisor as one of the two recommendation/reference letters (attached here).
TORS:
Make sure your email, telephone number, postal address correctly be filled in the application system as they are key to get you contacted during the admission process. Failure to respond to HEC or Xi'an Jiaotong University in time as required may lead to automatic rejection.
No manual or incomplete applications on e-portal will be entertained. All applicants must apply online on the HEC portal, CSC portal, and Xi'an Jiaotong University's portal.
HEC will shortlist eligible applicants on the basis of academic merit.
In case of submitting false information at any stage, HEC reserves the right to cancel and debar for all future scholarships as well as impose a penalty, as decided by HEC.
Only apply online before the deadline of 30th January 2021, DO NOT send hard copies of application forms or any other documents to HEC at this stage of the application process.
Important Links
READ MORE: HEC Commonwealth PhD Scholarship 2021 – Study in UK [Details]
READ MORE: Chinese Government Scholarship 2021, Wuhan University
For more scholarship opportunities visit Click Here.