The classical short series of the 90's Angar Wadi is to be re-telecasted on national broadcast channel PTV. The decision is taken to express solidarity and unity with the unfortunate people of Indian occupied Kashmir.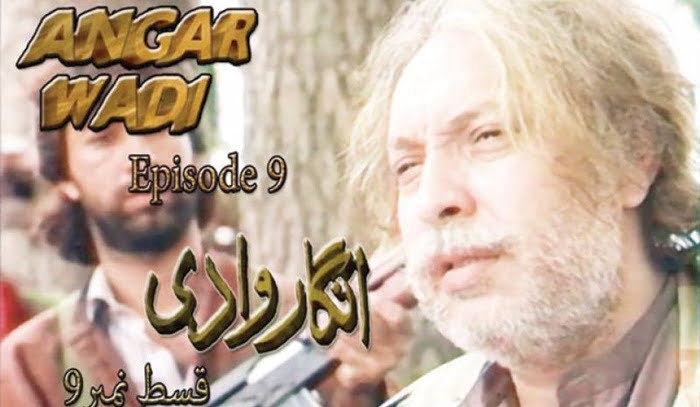 Rubina Khalid, the senator of Pakistan People's Party (PPP) permitted the re-airing of this dazzling show. Angar Wadi was penned down and produced by her late husband Abdul Rauf Khalid, who was a well-polished actor, filmmaker and writer of his time.
The senator strongly believes Angar Wadi will generate courage and bravery in our youth, and will motivate them to support Kashmir cause.
Rubina Khalid stated:
"I have allowed PTV to re-telecast it without demanding any share in the revenue it'll generate."
Additionally, Rubina continued, talking about her late husband and his motives:
"He strongly believed that if Pakistan had to defeat terrorists and terrorism, it will have to promote the arts and culture among the youth to boost diversity and creativity."
Read More: The See Prime Original Short Film 'Article 370' Kashmir under Lockdown
About Angar Wadi:
The much acclaimed serial Angar Wadi was released in 1994 and comprised of 18 episodes. Directed by Tariq Mairaj, this masterpiece highlighted the struggle of Kashmiri's and brutality of Indian militants.
The short but deep story revolved around two brothers Dr. Talha and captain Hamza.
Dr. Talha when falsely accused and persecuted for ill-treating Indian militants joins Molvi Mushtaque of Hizbul Mujahideen, supporting Kashmir cause.
However, Hamza is a Kashmiri by birth but is a sincere captain of Indian Army, who is also indicted and imprisoned later by ruthless Indian authorities. The two brothers dedicate their lives to Hizbul Mujahideen and its aim to free Kashmir from India's besiegement.
Cast:
Angar Wadi was a blockbuster of the late 90's and garnered massive appreciation. The cast of this iconic serial includes:
Rauf Khalid as Captain Hamza Shafee Shaheed
Atiqa Odho as Dr. Hajra Hamza Shafee
Farid Ullah as Mujahideen Commander Dr. Talha
Shagufta Ali as Dr. Usha
Qavi Khan as Professor Shafee; Hamza and Talha's father
Khayyam Sarhadi as Senior Mujahideen Commander Maulvi Mushtaq Shaheed
Samina Ahmad as Hajra's Mother
Angar Wadi will hit the PTV screen really soon, however no date is yet finalized.
Read More: Saraab – Sonya Hussyn, Sami Khan pairs up for new drama