Famous tiktok star of Karachi Areeka haq and singing sensation Asim Azhar has been all over the internet lately, getting trolled by Pakistani audience for their upcoming song "Tum Tum."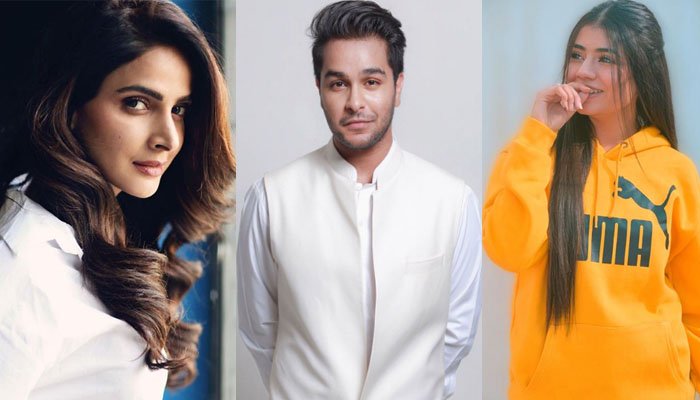 Asim Azhar has filmed a new musical video, featuring young talents of Pakistan as lead, that include most famous tiktoker Areeka Haq, the two rapper Talhas of Pakistan, Talha Anjum and Talha Younus and rapper and Vlogger Raamis.
 However, as soon as Areeka posted a picture with Asim Azhar on her Instagram account, revealing her big project by sharing first look from the song's video, she has been smacked with serious hatred and insults by Pakistanis. Her pictures started flooding the internet the next minute, being all over twitter, instagram and facebook as "meme material."
It seemed Pakistani audience does not want Tiktok stars to emerge as Areeka was criticized for being a "tiktoker."
With her pictures making rounds on social media and being seriously bullied, Areeka went into serious depression as she posted an Instagram story:
"Depression bhi deni hai phir baad main afsos bhi krna hai."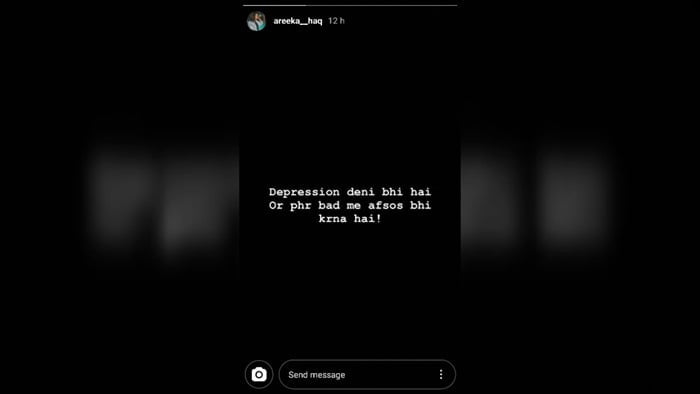 Tiktoker's story bought a new wave of variance as many important figures from showbiz came to her defense, supporting and appreciating her talent.
Read More: Top 10 Pakistani TikTokers – Young Emerging Talent
Soon after Areeka's story, Asim Azhar made a tweet shielding young star, emphasizing on how hate speech and bullying can affect mental health of individual. "Jo tu na mila" singer tweeted:
"Kamaal hai waise pehle depression aur mental health pe lectures dete hain aur kuch din baad khud kisi ko depression ka shikaar bana dete hain apni bullying aur nafrat se."
Asim Azhar's tweet knocked a little sense in half of the population, as new posts defending " tiktoker Areeka Haq" and appreciating her talent surfaced.
The elegant and renowned beauty, actress Saba Qamar of Pakistani filming industry also made a tweet guarding the young tiktoker.
Saba tweeted:
"Sometimes I fail to understand why there is so much hate in our society? Why can't we replace this 'hate' with 'love?' Let's all learn from this crucial time and be kind to each other because we've no idea what the other person is going through! Please learn to respect."
She continued her tweet, with expressing her eagerness for the song and praising Areeka.
"Asim Azhar I'm eagerly waiting for your upcoming music video! Also, I'm proud of this little beautiful girl Areeka Haq and all the other young talented people, trust me guys I'm your biggest cheerleader, no matter what! Keep growing and shining! Lots of love!" – stated the 'Lahore say agay' actress.
Many other celebrities from showbiz like Yasir Hussain, Zara Noor Abbas, Hania Amir and Imran Ashraf also voiced support for Areeka and appreciated Asim Azhar for bring young talent to spotlight.
Asim Azhar's musical video "tum tum" is to be released on 2nd of July; however its trailer is out on Youtube. Apart from Areeka, Two Talhas and Raamis, some other prominent figures like Asad Siddique, Hania Amir and Shamoon Ismail are also there in the trailer, playing their parts. The song is already giving out "super hit vibes" like Asim's previous songs, as the trailer hits 216k views within 22 hours.
Read More: Sana Javed and Bilal Abbas paired up for new exciting project
Follow INCPAK on Facebook / Twitter / Instagram for updates.