The Ertugrul Ghazi star Esra Bilgic shared a photo on Instagram wearing a bikini but decided to turn off comments for that specific photo probably knowing her fans from Pakistan would loose it start leaving tons of critical comments.
The Ertugrul Ghazi or Dirilis Ertugrul star has received a lot of criticism from her Pakistani fans over the way she has been dressed in some of her photos.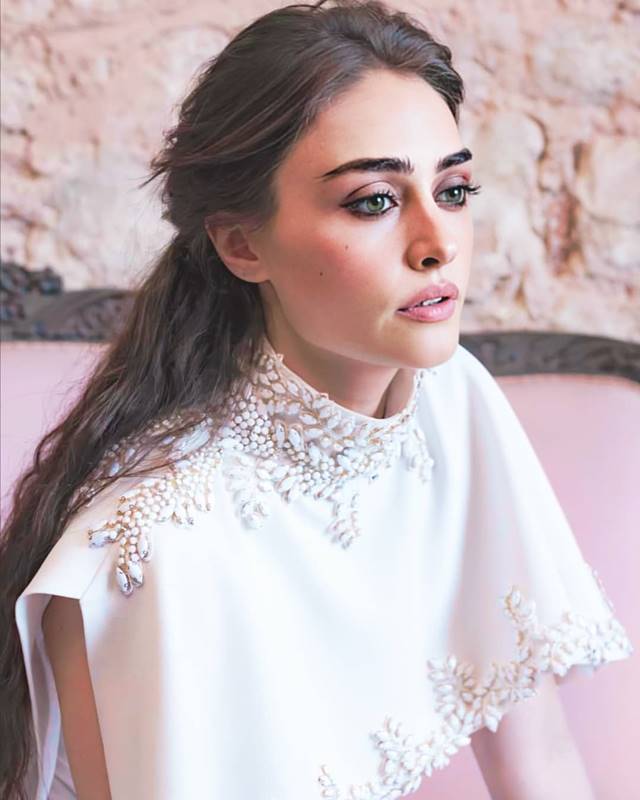 Recently there was uproar on YouTube when videos of Esra Bilgic kissing scenes from other Turkish dramas started circulating on the video platform and Pakistan fans became disappointed with the actress when they saw the other side of her.
Read more: Ertugrul Ghazi star Esra Bilgic dance & kissing videos go viral.
Pakistani fans or Pakistanis in general just expect everyone to behave a certain way and for Esra Biglic they expected her to behave as if she was actually Halime Sultan in real life as well forgetting that everyone has different beliefs and expecting them to act a certain way isn't the right thing to do.
This is the photo Esra Bilgic shared wearing a bikini which she decided to turn of the comments for to avoid unnecessary backlash.
Recently, another Ertugrul star Burcu Kiratli received criticism for some of her photos where she can be seen wearing bathing suits as well.
Read more: Ertugrul Ghazi star Burcu Kiratli bikini video upsetting Pakistani fans.