Haniya Khan, the girl who claims to be the third wife of Aamir Liaquat has released another video calling the television host BC [b***c***d] and accusing him of using women while referring to a live show he did with Nausheen Shah.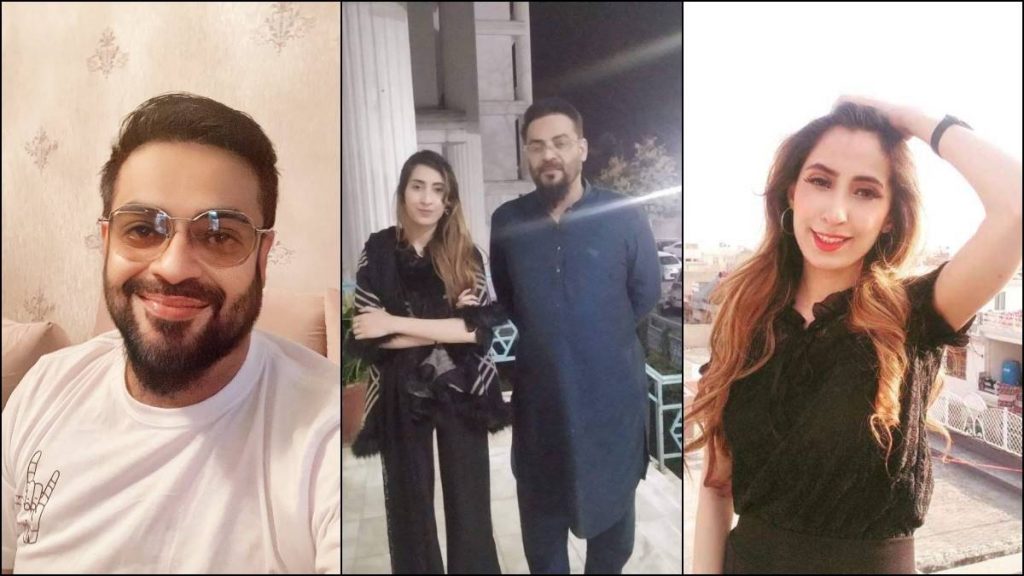 In her latest video, the alleged third wife of Aamir Liaquat calls Nausheen Shah a prostitute while asking Aamir for divorce before spending time with other girls. She says that Aamir promised her that he would not call any other woman to his show but he ended up breaking that promise.
Haniya Khan goes to call Aamir Liaquat "BC" and "Ku**ay Ka *Ba**a" several times during her live video while asking him for divorce, Rs. 50 lacs and a flat before he spends time with other women such as Nausheen Shah.
She even used inappropriate language for his mother. Take a look at the video where Haniya Khan looses her cool against Aamir Liaquat:
Haniya Khan had previously accused Aamir Liaquat of threatening her father and also released a recording of a voice call on social media. She even accused Aamir's second wife Tuba Aamir of using black magic against her.
Read more: Amir Liaquat alleged third wife shares Nikah details.
Earlier, the TV rejected Haniya's claims and said that he married Tuba because he was left with no choice after his first wife Bushra went to her home and insulted Tuba's family.
Read more: Aamir Liaquat responds to third wife rumors.