Adding to his escalating list of marquee franchises, the Witcher and Man of Steel star Henry Cavill is geared up for another grand project. As per sources, the actor will star as lead, in Lionsgate's reboot of 1986 fantasy "Highlander" that had been on cards for more than a decade and half now.
The enigmatic and artistic Henry Cavill has been quite busy over the last several years, adding one after another megahit project to his name. The actor had garnered huge accolades with portrayal of Superman in DC extended universe, as well as 'Geralt of Rivia' in Netflix's acclaimed The Witcher.
And, although Cavill has an extended movies and TV series lineup ahead, the actor is stepping foot in another big franchise. 'The Mission Impossible – Fallout' star is eyeing one of the lead roles in the massively popular "Highlander" movie reboot, a film by Lionsgate that has been in the pipeline since 2008.
The news was confirmed by Henry Cavill on his instagram handle. Sharing the headlines, the actor penned a heartfelt note, expressing joy over the forthcoming venture.
"Very exciting news today! I've been a fan of Highlander since I was lad. From the movies in all of their 80s, Queen slathered glory to the TV show with an actor who looked remarkably like one of my brothers. Being not shy with swords, and having a director as talented as Chad Stahelski at the helm, this is an opportunity like no other. Deep diving into franchise storytelling with all the tools at our disposal, is going to make this an adventure I (and hopefully all of you) shall never forget. And as you can see from the swipe, I've lately been dipping into some of my Scottish heritage, and inadvertently getting my base line research underway! #Highlander," captioned Henry Cavill.
Read More: 'Vampire Academy' series adaptation by Julie Plec ordered at Peacock
About Highlander Universe
The newest Highlander movie is being directed by John Wick's famed Chad Stahelski, with Neal H. Moritz, Josh Davis and David Leitch producing. Amanda Lewis, Patrick Wachsberger and Gregory Widen will executive produce. While, 'What Happened to Monday' writer Kerry Williamson has penned down the script.
Furthermore, for those oblivious to the Highlander universe, it is a 1986's supernatural fantasy that starred Christopher Lambert as Connor MacLeod, a Scottish warrior born in the 16th century who discovers he is an immortal after being killed in battle, only to come back to life, and Sean Connery as Connor's mentor, an Egyptian improbably named Juan Sánchez-Villalobos Ramírez.
The original Highlander film had revolved around the aforementioned due, battling a group of immortals for the Prize of knowledge and power, named Quickening. The troops hunted each other down and that added to their strength.
The film, with its "There can be only one" catchphrase, spawned four sequels and three television series including the popular USA series starring Adrian Paul.
Likewise, a fresh reboot of the original Highlander is also being discussed, and as one of the central warriors, the production house has confirmed the 'Enola Holmes' star Henry Cavill.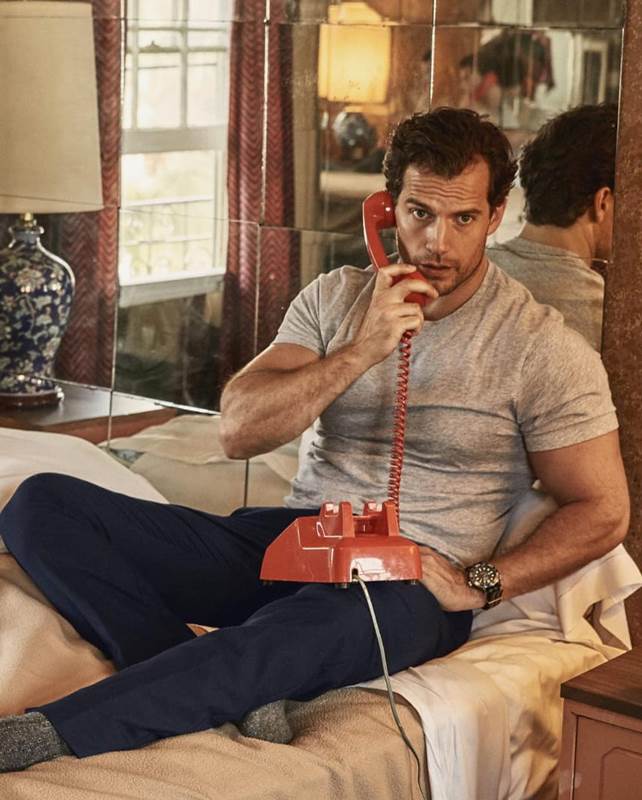 Moreover, according to Deadline, it's unclear whether Henry Cavill would play a brand-new character in the Highlander reboot or deliver a new take on a character from past movies.
At present, Henry Cavill is engaged with the second season of Netflix's The Witcher in which he plays the titular character. Besides, the actor has also been booked in as Sherlock Holmes for the Enola Holmes- Part 2.
Read More: Dwayne Johnson to voice-star in 'DC League of Super Pets'
Follow INCPAK on Facebook / Twitter / Instagram for updates.