Drama serial Jalan staring Minal Khan, airing from ARY digital is already a success in Pakistan as its starting episodes have reached millions of views on YouTube.
Starring the ravishing actress of Pakistani industry, Minal Khan in a negative role, drama serial Jalan is a family screenplay that started going on air from 17th June 2020.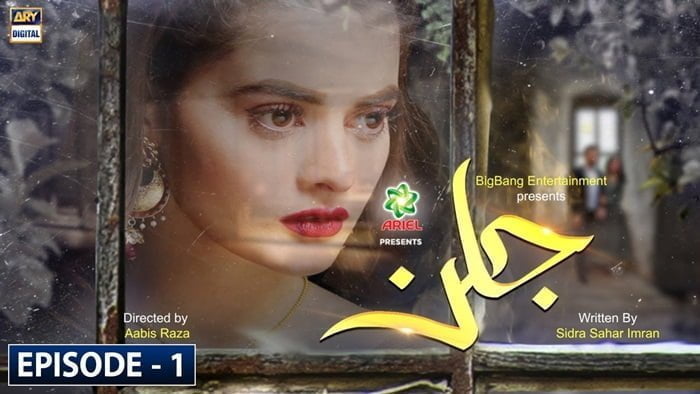 First episode of Jalan, that was uploaded on Youtube on ARY digital's official channel about 2 weeks ago, has crossed 5 million views, followed by 3.5 M on second episode and and 2.2 M on third.
Plot of drama serial Jalan:
As displayed by its title, Jalan is a tale of jealousy and discontentment of a young girl named Nisha towards her sister Misha. With conditional love of her elders, Nisha is now a spoilt brat who wants everything she desires, whatever the consequences are. Nisha envies her older sister for the luxurious married life she has.
Attracted towards her brother in law's charming personality, little Nisha wants something big this time, that is her sister's husband, completely ignoring the fact that she's engaged herself.
The story of Jalan seems very common and straight forward, however the audience is expecting a big turn of events.
Cast of Jalan:
It looks like the directors and producers of the serial has been a little picky with its cast, featuring the elegant young beauty of Pakistan, Minal Khan as leading character. Minal portrays the role of Jealous sister "Nisha" who is ready to go lengths to fulfil her desires.
Read More: Ghar Ke Na Ghat Ke – Shehroz, Sadaf Kanwal sharing screens
Minal is always seen playing innocent roles and her fans are loving her in this new negative avatar.
This is what Minal had to say about her new character as Nisha:
" It helped me test my limits and gave me a new sense of outlook. It was amazing working with such talented people."
Other than Minal Khan, the other cast memebers are:
Emmad Irfani as Asfandyar [Misha's husband]
Areeba Habib as Misha [ Nisha's older sister]
Fahad Sheikh as Ahmer [Nisha's cousin and fiance]
The serial also includes Hajra Yamin, Syed Mohammad Ahmed, Sajida Syed and Maira Kahn in significant roles.
Directed by Aaibas Raza and produced by Fahad Mustafa under big bang entertainment production, this screenplay goes on air every Wednesday at 8:00 pm.
Teasers and Trailers for Jalan starring Minal Khan:
Here are some teasers and trailers from the on air hit serial:
Read More: DARK, a Netflix German series breaking records