The bold and beautiful showbiz veteran Nausheen Shah has recently shared some captivating behind the scenes moments from the set Pehli Si Muhabbat, alongside the glamorous Maya Ali, heartthrob Sheheryar Munawar and the king of couture Hassan Sheheryar Yasin (HSY). Moreover, besides giving a sneak peek into the fan favorite Maya Sheheryar starrer world, the actress also had a huge announcement to make, as she revealed a production wrap of this ARY digital's romantic saga.
The exquisitely charming pair of Maya Ali and Sheheryar Munawar holds a topnotch rank among the highly celebrated on-screen couples. Although, the two had been on an eternity long hiatus from the dramas industry, the duo took the whole nation by storm as they dropped a bombshell of their drama comeback together, in ARY digital's fanatical love story.
Hence, Pehli Si Muhabbat attracted a huge population of viewers prior to its premiere, and subsequently set forth new records of viewership as it went on air, owing to the magical on-screen chemistry of viewers' dearest Maya Ali and Sheheryar Munawar.
The drama serial follows a simple yet elegant timeline, a passionate love tale of Aslam and Rakshi. It centers on two love birds, destined for each other; however, there are loads of twists and turns, heartbreaks and spine chilling plots stacked in store for future.
Furthermore, the screenplay has completed 6 episodes so far, with each garnering millions of views on YouTube. The spectators are longing for an extended, mesmerizing journey of Maya Ali and Sheheryar Munawar on screen, but, to their disappointment, Pehli Si Muhabbat has completed its production yesterday, revealing it to be a classical yet short journey.
Read More: Netizens call out Hania Aamir for owning 'double standards'
Pehli Si Muhabbat wraps shooting
The news was put forward by the enthralling actress Nausheen Shah, who plays a momentous role in the drama. Taking it to her Instagram handle, Nausheen shared some awe-striking portraits from the sets of Pehli Si Muhabbat, with a caption, "Hope you all are doing well. It's a wrap!"
Here are some BTS pictures shared by Nausheen Shah.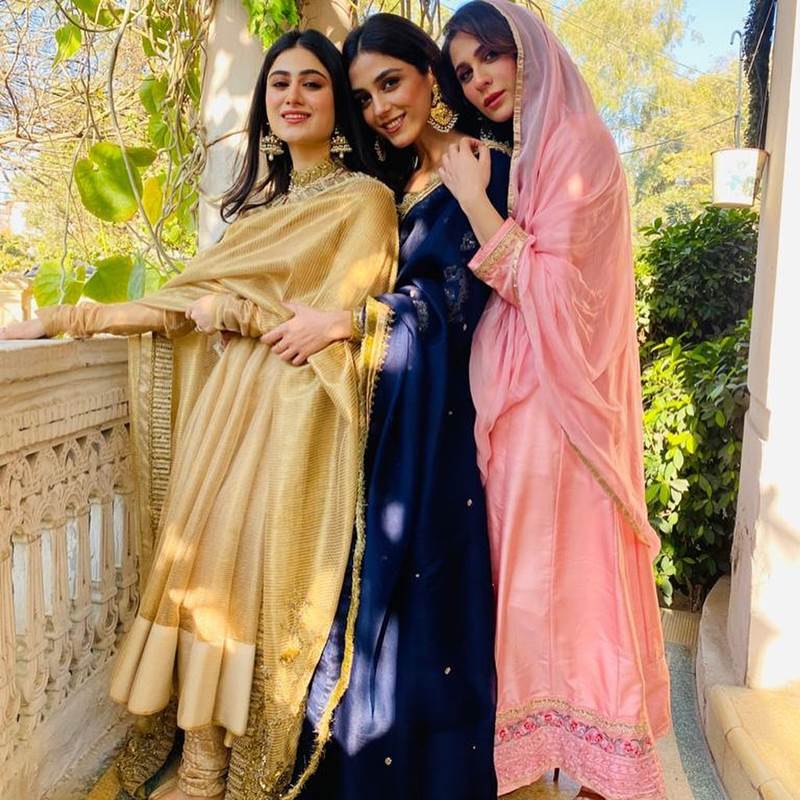 Read More: Shehnai Teaser Starring Affan Waheed & Ramsha Khan is Here