News of Javed Afridi's collaboration with the drop dead gorgeous Turkish starlet Esra Bilgic, as a brand ambassador of his franchise Peshawar Zalmi for PSL 6, is not a buzz and rumor anymore. The Ertugrul central and Zalmi's owner, after teasing the spectators for a whole month, has finally made it official. Hence, the fan favorite Halime Hatun will be landing in Pakistan real soon, ahead of the PSL 6, commencing from February 20th.
It all started in July 2020, subsequent to historical Turkish series Dirilis Ertugrul's massive success in Pakistan. Owner of Peshawar Zalmi's Franchise of Pakistan Super League [PSL] had ignited the biggest talk of the year, as he jokingly tweeted of booking in the highly adored Turkish actress Esra Bilgic as the brand ambassador of his team. However, the declaration, although praised massively if comes about for real, was taken lightly by the audience, until Esra herself stepped in.
The Ramo actress had replied to Javed Afridi's tweet stating, "I will be sharing some good news with you soon,"
Esra Bilgic's caption came as a bombshell on the PSL devotees and suddenly Peshawar Zalmi was the highly idolized franchise, as Esra's admirers turned in to support the yellow squad. Nevertheless, the headline had died down after a few days.
Moreover, as preparations for PSL season 6 kicked in earlier this year and PCB dropped the schedule for the marquee event, the Turkish beauty once again arose, hinting something grand cooking up with Javed Afridi, regarding his Peshawar Zalmi franchise. The actress had set forth a portrait of Islamia College, Peshawar with a caption "The city of flowers" on her instagram and twitter handle. The same picture was posted by Javed Afridi also.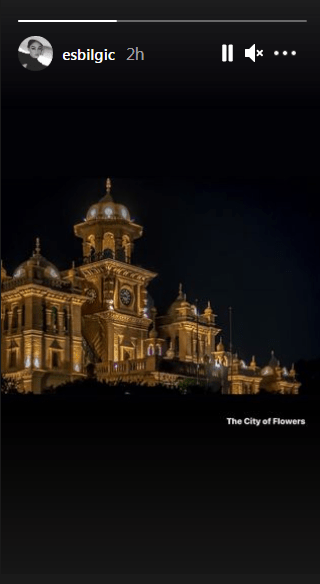 Hence, the businessman-actress duo once again stirred the chats and buzzes in the PSL universe. But, nothing was official until yesterday.
Read More: Cengin Coskun aka Turgut Alp to arrive in Pakistan
Esra Bilgic assigned as Peshawar Zalmi representative
With PSL 6 approaching at full blast and franchises contracting their respective brand ambassadors, the Yellow squad has finally confirmed the most awaited pronouncement. The Turkish queen and Ertugrul Ghazi's leading lady, Esra Bilgic has finally been revealed as the flower fresh brand envoy of the Peshawar Zalmi, and owing to that will be arriving soon in the country.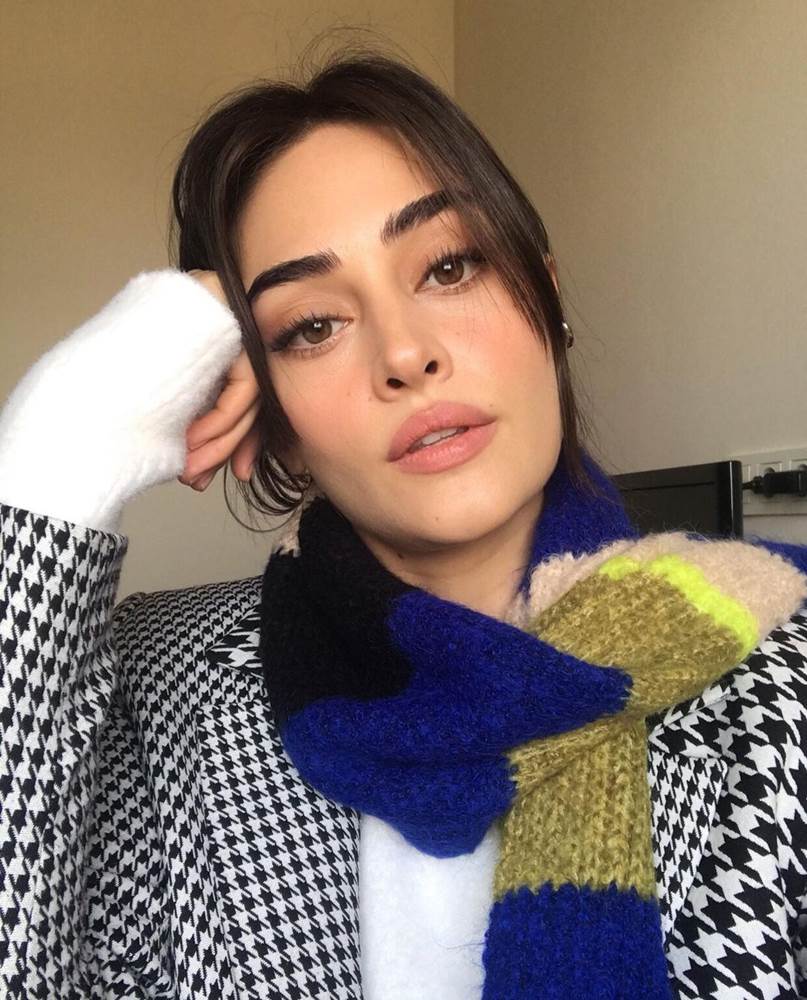 The news was put forward by the owner of zalmi squad on his twitter handle. Tagging Esra, Javed Afridi had tweeted, "New BEGINNINGS."
Later, the actress also tweeted the same caption, tagging Afridi and her team, Peshawar Zalmi.
Here to mention, PSL season 6 will start from 20th February, with the first match between the defending champions Karachi Kings and former title holders Quetta Gladiators. Also, the provincial and federal government has given a go ahead to allow limited number of spectators in the stadium.
Read More: PSL 6 anthem 'Groove Mera' leaves fans in utter disappointment