This article names the top 15 most beautiful and iconic Pakistani actresses, who not only masters the art of acting, but also has the natural good looks and attractiveness to prove it.
Pakistan houses an enormous population of delectable faces from entertainment industry. And, although every actress is gorgeous in her own way, some actresses have the viewers captivated in their magical beauty bubble.
Hence, these are the top 15 most beautiful Pakistani actress, who might be loathed for other reasons, but have the audience united when it comes to praising their artistic features and spectacular looks.
1. Mahira Khan
Mahira Khan's pure snowy complexion, blended with mesmerizing almond eyes, adds to her picture perfect and fan favorite leading lady list. And so, the actress tops the rank when it comes to most beautiful Pakistani actresses.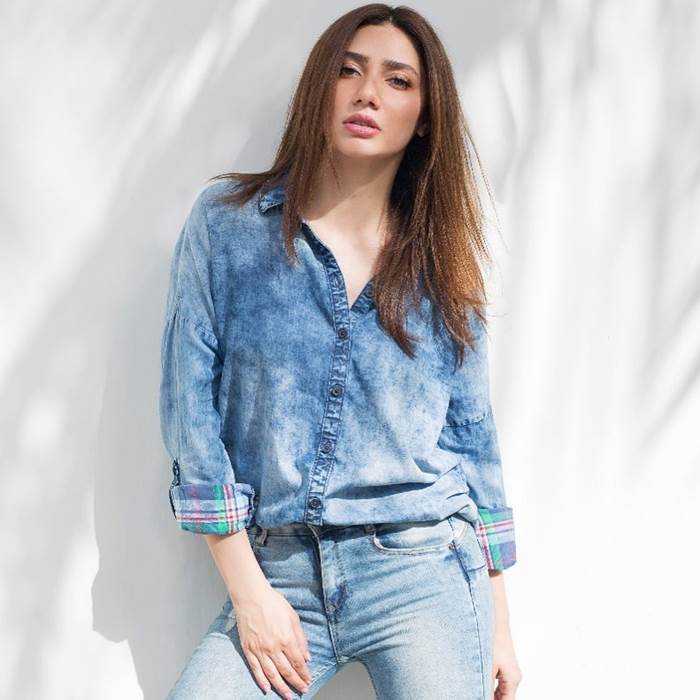 The drop dead gorgeous acting veteran Mahira Khan has taken over both dramas and film industry, thanks to her remarkable and compelling game of expressions.
The actress had started off as a television actress and after giving mega chartbusters like Humsafar, Sadqay Tumharay and Shehr e zaat to name a few, Mahira turned towards silver screen and has been ruling it ever since.
Some of Mahira's highly celebrated features are Superstar, Bol and The legend of Maula Jutt among others.
Besides being a marvellous actress and model, Mahira Khan is also a social activist and often supports unheard voices. Hence, the actress was named among BBC's 100 most influential people, together with Atif Aslam and Aiman Khan.
2. Sajal Aly
The spellbindingly beautiful and exceptionally talented Sajal Aly is undoubtedly another of the most beautiful Pakistani actresses, owing to her delicate features and doll like appearance. Other than her gifted facial art, Sajal is also an invincible actress and has majorly contributed towards Pakistani dramas industry.
The actress has performed in dozens of screenplays, majority of which were a broad success. Moreover, the actress is all set to mark her Hollywood debut real soon, with a romantic flick titled 'What's Love Got To Do With It.'
3. Ayeza khan
The simple, elegant and exquisite Ayeza Khan houses a huge population of admirers, whom goes in awe, every time the actress flaunts her naturally glimmering skin, and those compelling bright eyes.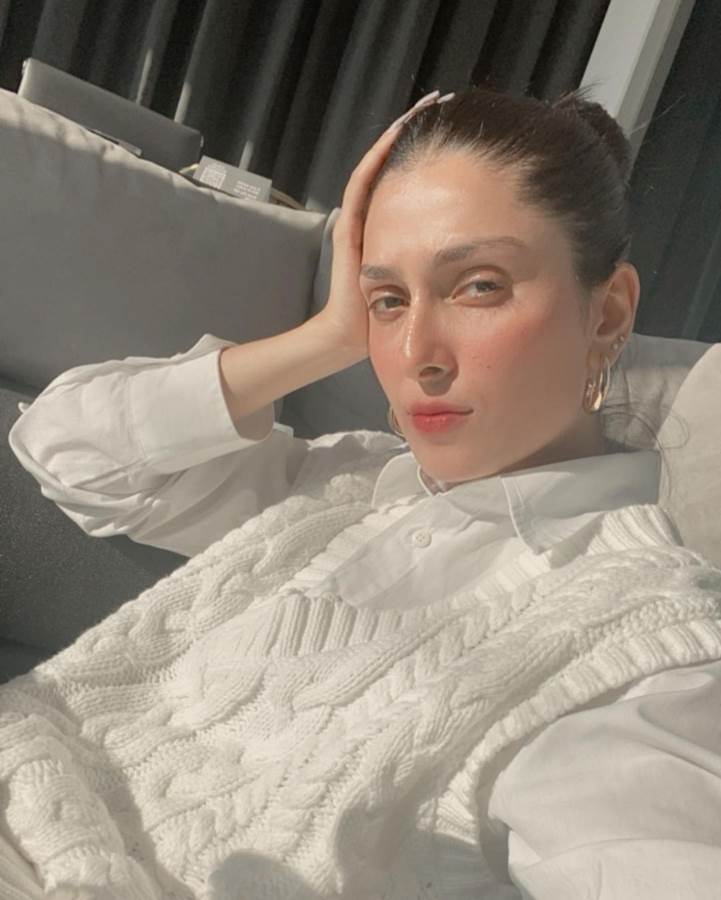 The actress is known for wearing decency at all times, that goes impeccably with Ayeza's naturally artistic features.
Ayeza Khan is a huge name in Pakistani dramas industry, with her instagram followers' count reading 8.4 million at present, making her the third most followed celebrity in Pakistan.
4. Aiman Khan
The most followed Pakistani celebrity on Instagram, the young and enigmatic Aiman Khan has been the apple of everyone's eyes, since the day she stepped into the world of television. Although the Ghar Titli ka par actress is slightly plump in real life, her innocent face and big bright eyes adds to the attractiveness she possesses, making her undeniably one of the most beautiful Pakistani actresses.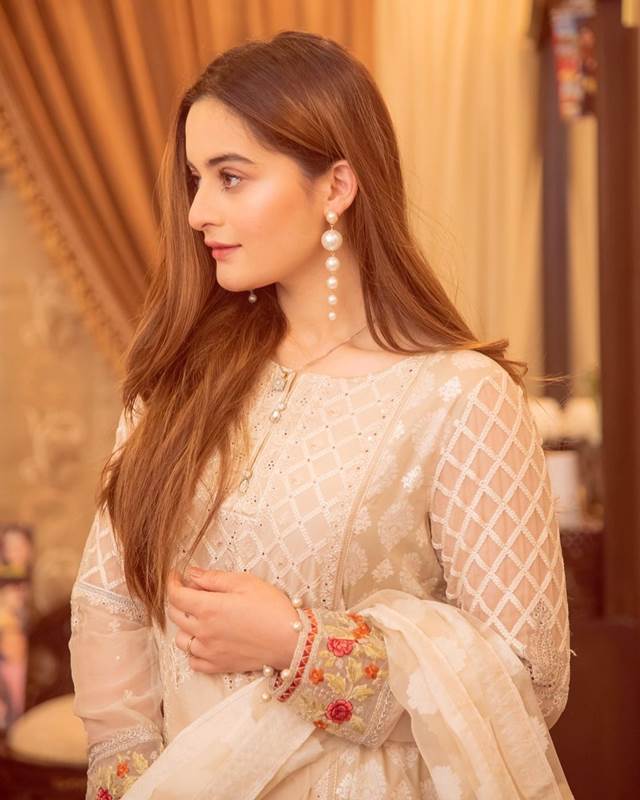 Here to mention, Aiman Khan had been obese in past, however, the actress cut on huge weight to enter the show business.
5. Maya Ali
The mesmerizingly stunning Maya Ali is not a new name to the showbiz. Rather, the actress houses massive admirers and die-hard devotees, owing to her seamless persona. The actress possess a pair of hypnotic, round eyes, with impeccable jaw and cheek lines, blended with the tall and slim figure, making her one of the most beautiful and flawless Pakistani actresses in town.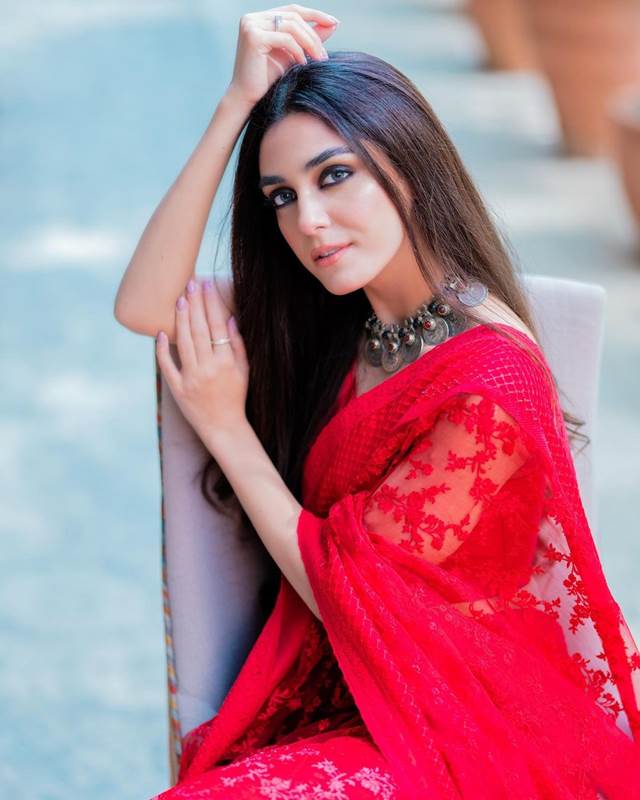 In addition, besides her flaunting features, Maya's acting knack also contributes towards her notable rank in entertainment industry. The actress has performed in bundles of dramas and films, and has given some major hits on her way. Diyaar e dil, Sanam, Parey Hut Love and Teefa in Trouble are among Maya's critical successes.
6. Sanam Jung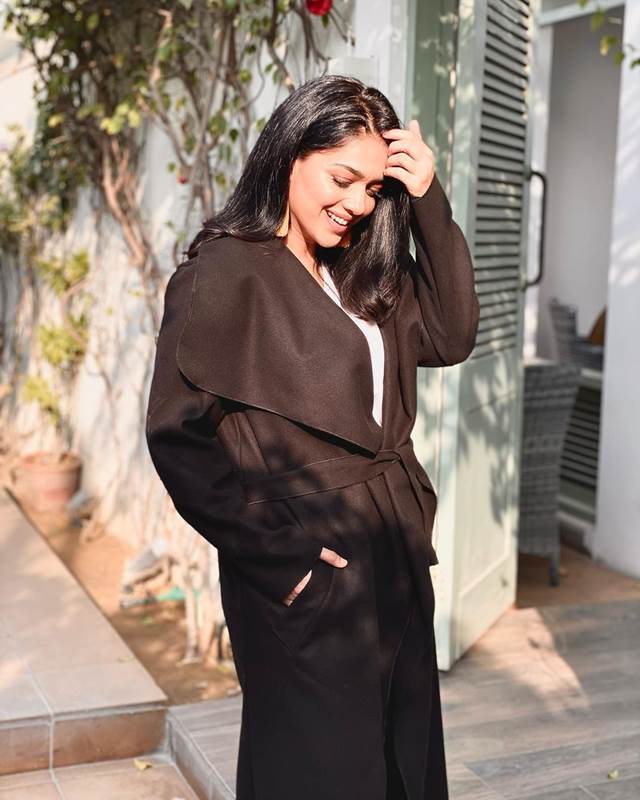 Renowned television host and one of the most beautiful Pakistani actresses, Sanam Jung also lies among the dignified showbiz ladies, who garnered huge praises and following for their simplicity and gracefulness. Hence, her bubbly face that showers innocence and elegancy is worshipped by many.
7. Hania Aamir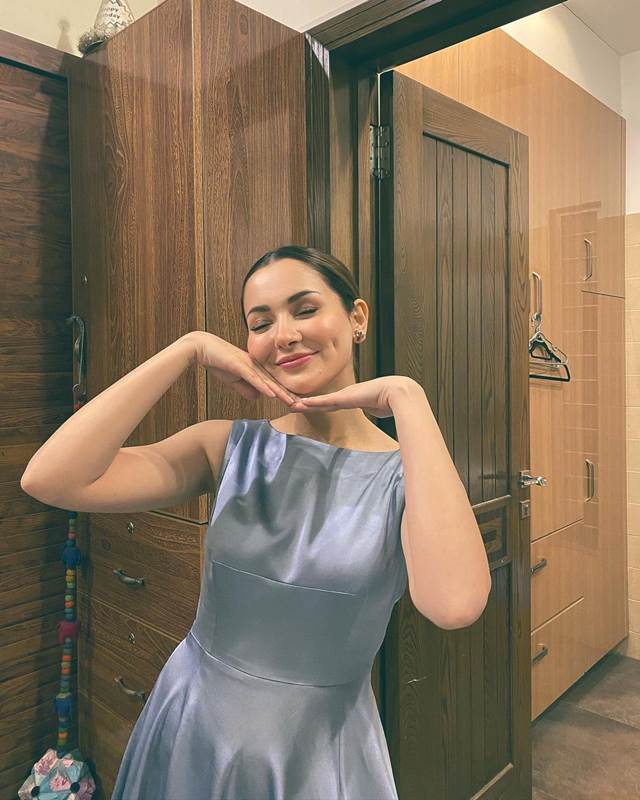 The young, enthralling and critically acclaimed films and dramas starlet Hania Aamir lies among very few celebrities, who directly started off as a film actress. The actress possesses a flawless, radiating skin, with pure white complexion, whereas her dimpled smile and big bright eyes fill in the exquisiteness.   Hania Amir is a fan of short hair that goes justly with her taste making her look incredible at all times.
8. Saba Qamar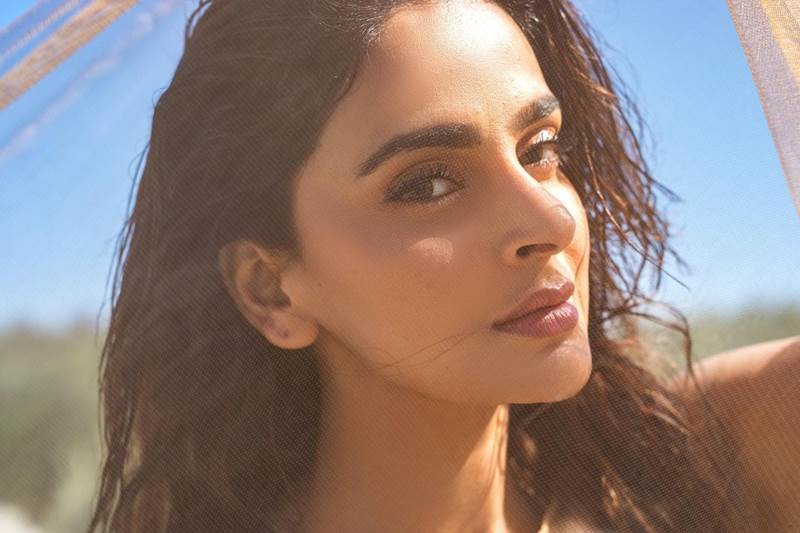 The tall and bewitching Saba Qamar Zaman is the queen of showbiz without doubts. The actress had stepped into the showbiz universe as a television actress, but now, other than being the topnotch actress, Saba is also the central face for major modeling brands.
Saba's slim and pointed nose is her significant feature, which makes her stand out of the ordinary, whereas those enchanting eyes add on to Saba's natural loveliness.
9. Ayesha Omar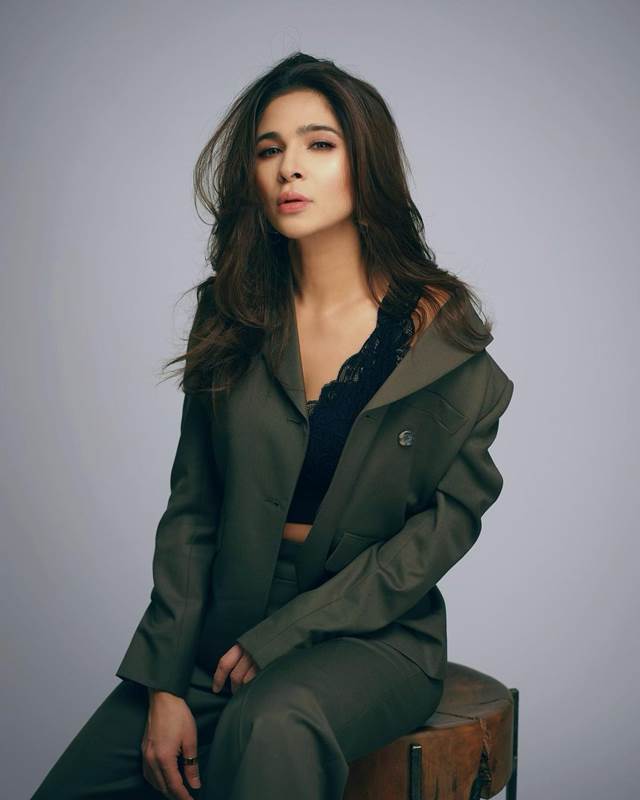 The slim and charming Ayesha Omar is considered a style icon in Pakistan on account of her chic outwear choices, simple yet glamorous looks and slender body. The actress is rarely spotted on television, yet Ayesha is often spotted posing for multinational brands on her isntagram handle.
Read More: Top 10 Pakistani YouTubers with most subscribers
10. Mahnoor Baloch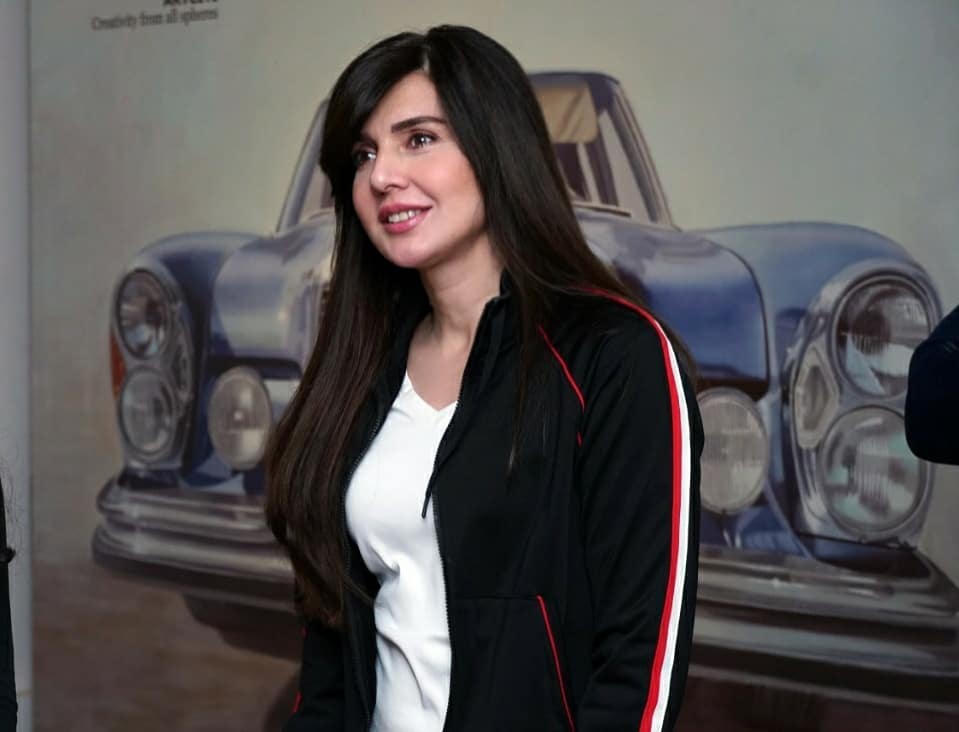 American Canadian Pakistani actress Mahnoor Baloch is known to be the national crush of generations. The actress is 50 years old. However, she doesn't seem to age a day, and glow with same energy and beauty as in her actress life.
11. Hareem Farooq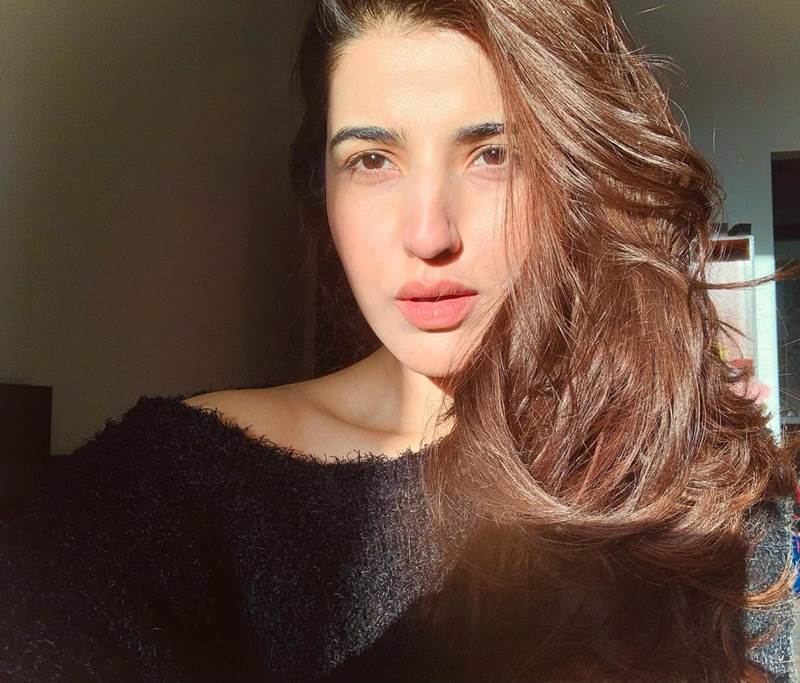 Hareem Farooq, the mesmeric and one of the most beautiful Pakistani actresses, is a woman of multiple talents. Besides, being an unblemished actress, Hareem is a model, TV show host, theatre artist as well as film producer.
Hareem's smile is what fascinates the most audience. The actress smiling her heart out, with her natural curls hanging and prominent jawline is a beauty to behold.
12. Syra Yousuf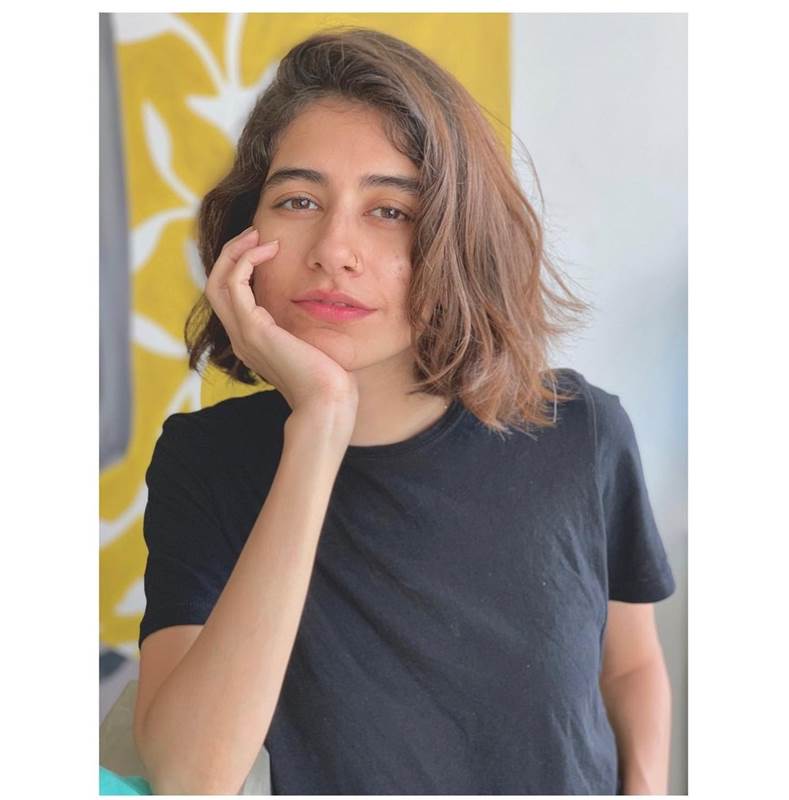 One of the highly venerated, baby faced, most beautiful Pakistani actresses Syra Shehroz had mesmerized everyone with her decency and class, soon after she was introduced by the Sabswari family as their daughter in law. The snowy white, dimple queen is indeed the flawless face of entertainment industry, and despite being a mother, gives off a high school teen's vibes.
13. Armeena khan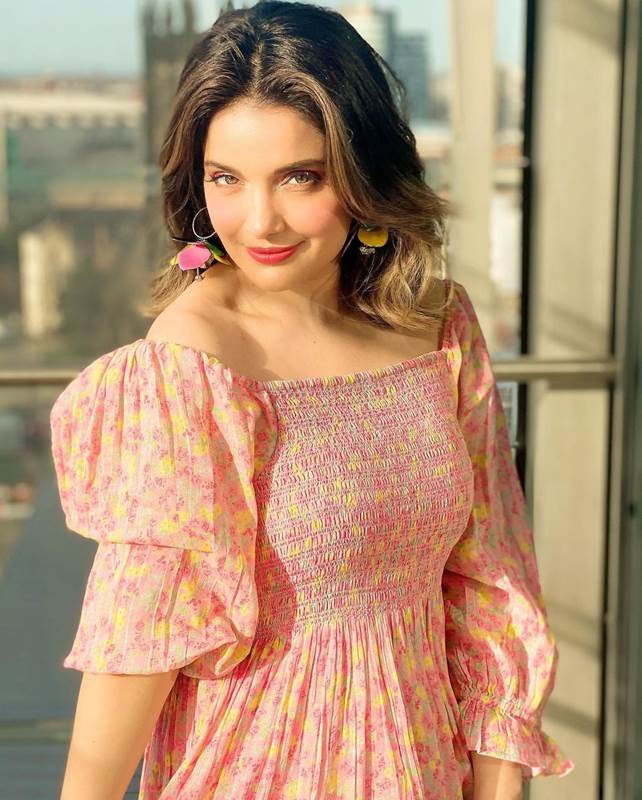 Canadian Pakistani beauty Armeena Khan was introduced to Pakistanis in blockbuster movie Janaan, and the actress wasted no time in attracting the huge population with her compelling colored eyes, and hence lies among the most beautiful Pakistani actresses.
14. Ainy Jaffri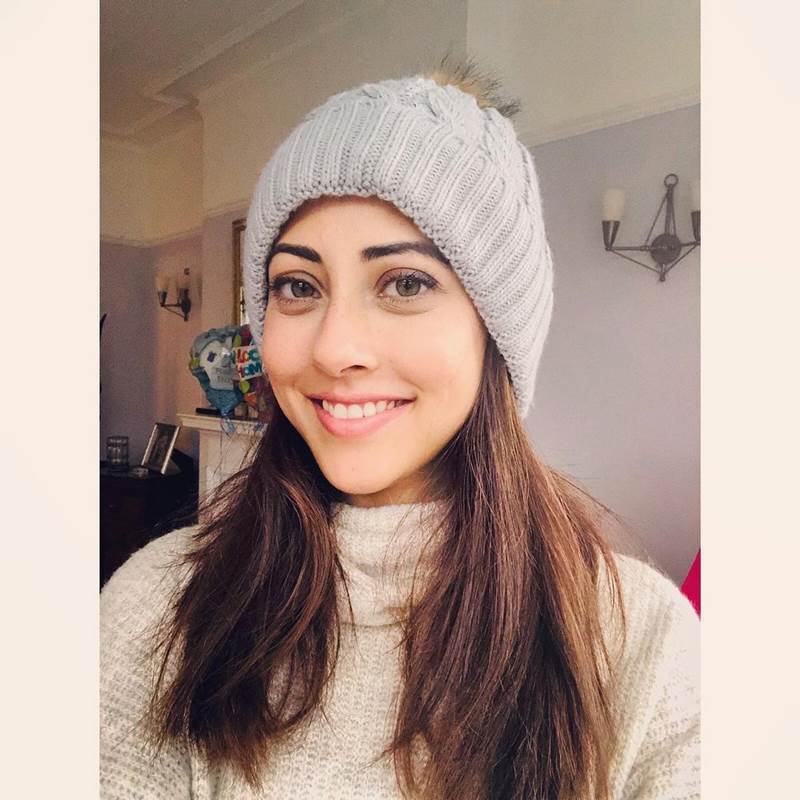 Pakistani actress and model Ainy Jaffri is distinguished as the most beautiful of Pakistani actresses with the hypnotic pair of hazel colored eyes. The actress has appeared in various cherished films and shows, with Meri behn maya, Balu Mahi and Main Hoon Shahid Afridi, being among her star projects.
15. Sana Javed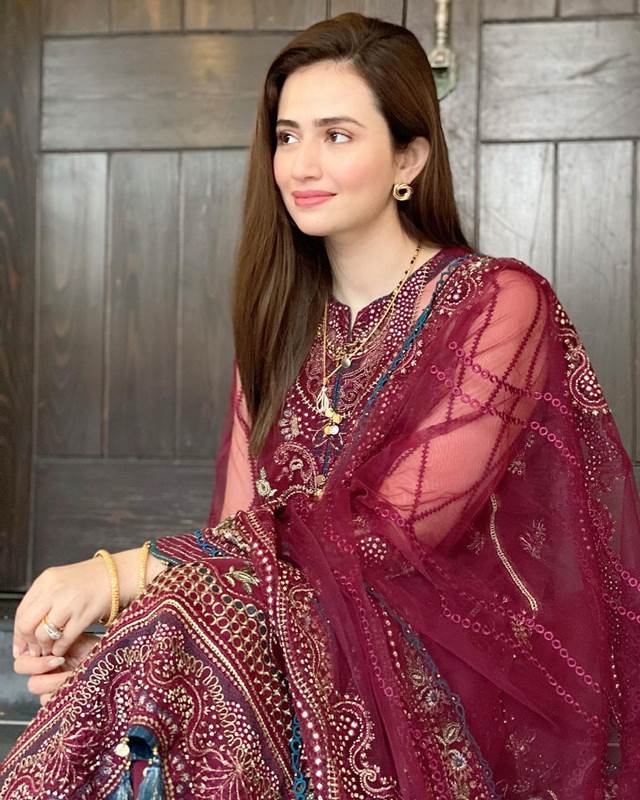 The spellbinding and stirring Sana Javed had gained recognition with the megahit romantic saga Khaani, in which she played the leading lady. Sana's pale skin and naturally blushed face was a delectable sight for the viewers, and therefore the actress mounted to fame in an instant. At present, the young and adorable Sana Khan lies among the most beuatiful Pakistani actresses without doubt.
Read More: Imran Abbas hints collaboration with Ertugrul actor
Follow INCPAK on Facebook / Twitter / Instagram for updates.