The most commonly used medicine for headache and mild fever 'Panadol Tablets' are unavailable at the medical stores due to artificial shortage being created for the last two weeks.
According to a pharmacist, the company is planning to increase the price of Panadol the drug is being commonly used to treat patients with Covid-19 headache and mild fever.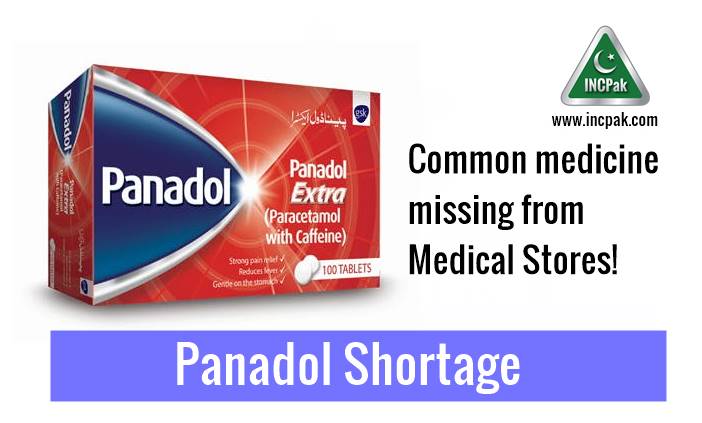 Panadol and Panadol Extra – 'The cheapest caffeine' medicines are unavailable and people are forced to buy Paracetamol which has a similar similar composition.
Currently, the shortage of Panadol tablets is being noticed in Rawalpindi and Islamabad.
About Panadol Tablets
Panadol provide fast, effective temporary relief of aches and pains, such as headaches, migraine headaches, sore throat and dental pain. Panadol Tablets are also gentle on the stomach.
Read More: Soft drinks – 8 Disadvantages and associated diseases
Follow INCPak on Facebook / Twitter / Instagram for updates.