This article contains some healthy and nourishing sehri meals to adopt this Ramadan, which keeps you loaded, hydrated and energized throughout the extended, fasting hours.
Ramadan is a month of peace and blessings and possesses its own charm and routine. And, although the prayers and religious practices are in full swings this holy month, another dominant element that adds to Ramadan's exquisiteness is the variety of foodstuffs and contrasting recipes, given a go during sehri and Iftaar. When some prefers healthy and balanced diet, others take this month as an opportunity to bless their taste buds, with loads of tastes and flavors the Sehri and Iftari meals houses.
However, eating stacks of unusual foods all of a sudden can disturb the normal body metabolism, and result in destruction of your health. Hence, choice of balanced and nutritious food should be a top priority during Ramadan precisely, when the body is in 14 hours fasting state.
Hence, following are the topmost sehri meals choices, to maintain body's wellbeing and proper functioning during the fasting hours.
1. Eggs
One of the commonest Sehri meals that Pakistani population cherishes wholeheartedly every Ramadan is various types of boiled or fried eggs. However, there is more than just the savoring taste of this quickest and easiest supper that makes it exceptional and a priority.
Eggs are jam-packed with number of essential nutrients, including the high protein content, which remains in the system for longer hours. Therefore, an egg or two as a sehri meal keeps you energized, flushed and moving all day.
2. Yogurt
Another of the compulsory healthy Sehri meals of majority Pakistani households, fresh yogurts can do wonders to your body during a 14 hour fasting state.
Yogurt is rich in protein, calcium, vitamin B, iodine and many other nutrients, which provide feeling of fullness for more than half of the day, by keeping the metabolism stimulated. In addition to this, yogurts also contain high fluid content that keep you hydrated.
3. Fruit Salad
Every Sehri supper should be balanced with a bowl of fruit salad. Fruits are rich in water, vitamins and all other essential nutrients the human body seeks during fasting state. Besides fulfilling the body's fluid requirements, fruits also add to extra strength and energy. Hence, Every Sehri supper should be balanced with a bowl of fruit salad.
Read More: Fight pimples with these highly effective foods for acne
4. Dates
Although dates are traditionally used to break the fast, the benefits of these small honeyed pockets in sehri couldn't go unnoticed as well. Dates are chock-full of natural sugars that keep you energy stacked throughout. Additionally, dates provide minerals like potassium, copper, phosphorous, iron, calcium and manganese and are an excellent source of fiber. Hence, these brown candies are definitely a Ramadan food and names as chief ingredient for both sehri and iftari meals.
5. Lassi
One of the highly praised thirst quencher Lassi is cherished in desi households for its cooling properties. Lassi is composed of all natural and nutrient packed ingredients, with yogurt and milk being the dominant constituents and therefore keeps you highly hydrated, cool and loaded for almost entire day.
6. Bananas and other potassium rich fruits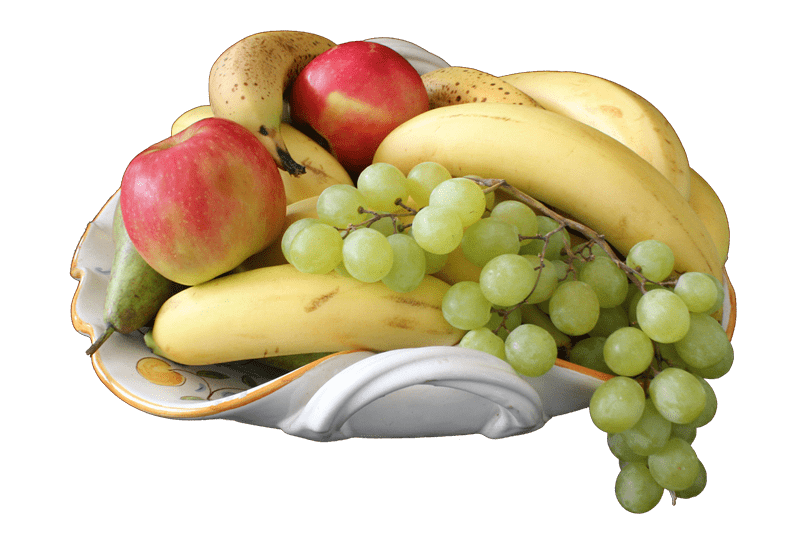 Consuming fruits that are rich in potassium assists you stay filled for long periods and can also provide with the much needed strength during fasting in high temperatures. It increases your pain endurance and minimizes cramps. Also, potassium upsurges electrolyte balance in the body.
Potassium rich foods that can be included in sehri meals include bananas, oranges, apricots, grapefruit, honeydew and cantaloupe etc.
7. Oatmeal
One of the most nutritious sehri meals, oatmeal are rich in fiber and carbohydrates, and cause the body to feel satiated longer. It also prevents ravenous appetite attacks during fasting.
8. Paratha
Known to be an obligatory sehri element of Pakistanis, Paratha although a type of tortilla only, is heavier than the usual chapattis and keeps your body loaded and energized for longer hours than any other bread. And, it is therefore suggested as nutritious sehri meals.
Read More: Top 10 Best foods for eye health