KARACHI: Annular eclipse of the sun will be visible in Pakistan and other countries on December 26, 2019.
Just a day after Christmas, Solar Eclipse the last one of this year 2019 will be on 26 December 2019.
According to the press release by Pak MeT Department, The astronomical event could be seen from from Europe, Asia, Australia, Africa and the Pacific Ocean.
Read More: Most downloaded apps of the decade
Pakistan Metrological Department Press Release
"It will be visible from Eastern Europe, much of Asia, North & West Australia, Eastern Africa, the Pacific, and the Indian Ocean.
The Annualar Eclipse event will begin at 7:30 Pakistan Standard Time (PST) while the total eclipse begins at 8:37.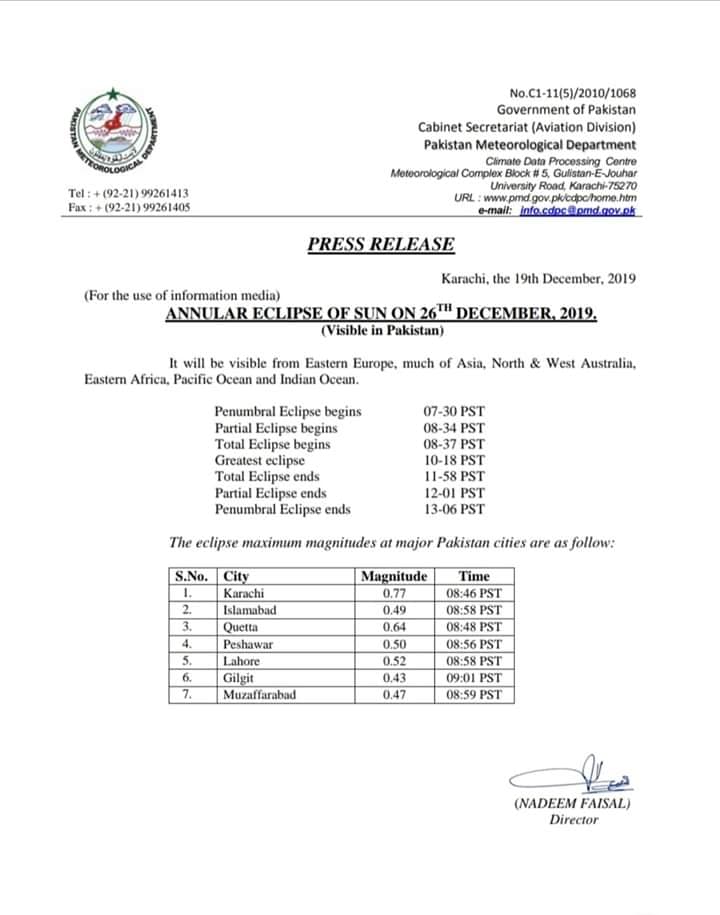 Download Now: SIM Packages Pakistan app launched by INCPak
Follow INCPAK on Facebook / Twitter / Instagram for updates.