ISLAMABAD: Multan Sukkur Motorway (M5) Inauguration ceremony to be held on 5th November 2019 and will be opened for traffic on 6th November 2019.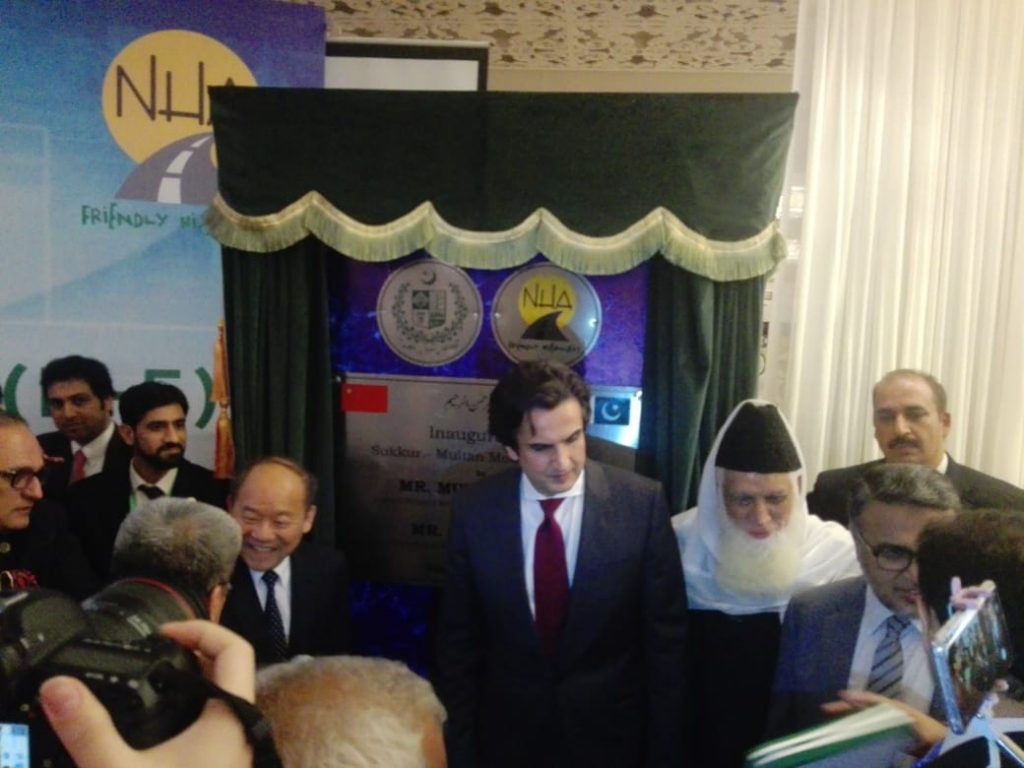 The opening ceremony of Multan Sukkur motorway (M5) held in Islamabad today at concluding of 9th Joint Coordination Committee in Islamabad – Radio Pakistan Updates
Multan Sukkur Motorway (M5) inauguration was delayed earlier in August and October.
From 6th November 2019, Motorway (M5) will be fully operational for traffic along with Service Areas and interchanges.
The 9th Joint Cooperation Committee (JCC) meeting has been scheduled on 5th and 6th of November 2019 in a Marriott Hotel, Islamabad.
In this meeting high officials will participate of both Governments China and Pakistan will participate along with senior representatives of all CPEC projects.
on the eve of this high powered meeting, it has been decided to inaugurate the project of Sukkur-Multan Motorway (M5) and to show live to the participant of JCC-9, on a video-link inside the meeting hall.
Therefore it has also been decided to organize the event of inauguration simultaneously on all seven sections.
Read More: Toll rates of Multan–Sukkur Motorway (M-5)
Trending: INCPak Introduces Vehicle Verification Online Smartphone app
Photo Courtesy: Developing Pakistan
Follow INCPAK on | Facebook | Twitter |Instagram | for updates.