Travel from Islamabad/Rawalpindi (Twin cities) to the city of lights (Karachi) now by luxury Air conditioned Bus – Spacious with more leg space equipped with Android Tablet with every seat, USB port and 24/7 Internet WIFI connectivity on board.
Kainat Travels started (Islamabad/Rawalpindi to Karachi) Luxury Bus Service from 25th June, 2018 Travel with ultimate luxury at very economical promotional fare. 
The State of the art Bus equipped with all the features makes your journey memorable  introduced by Kainat Travels. Promotional Fares Rs.2500/- only.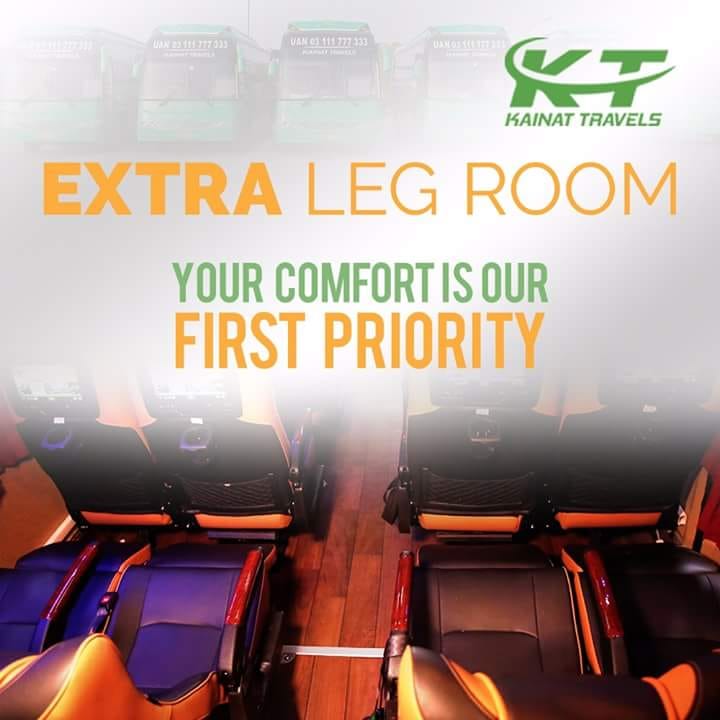 Travelling by Train in Economy class (Rawalpindi to Karachi) costs around 1800/- Lower AC costs 3950/- AC Sleeper costs 4950/- meanwhile Greenline AC Sleeper costs 5250/- comparing to these fares currently Kainat Travels Luxury Bus Service seems ideal choice since the journey duration 22 Hours which is almost the same.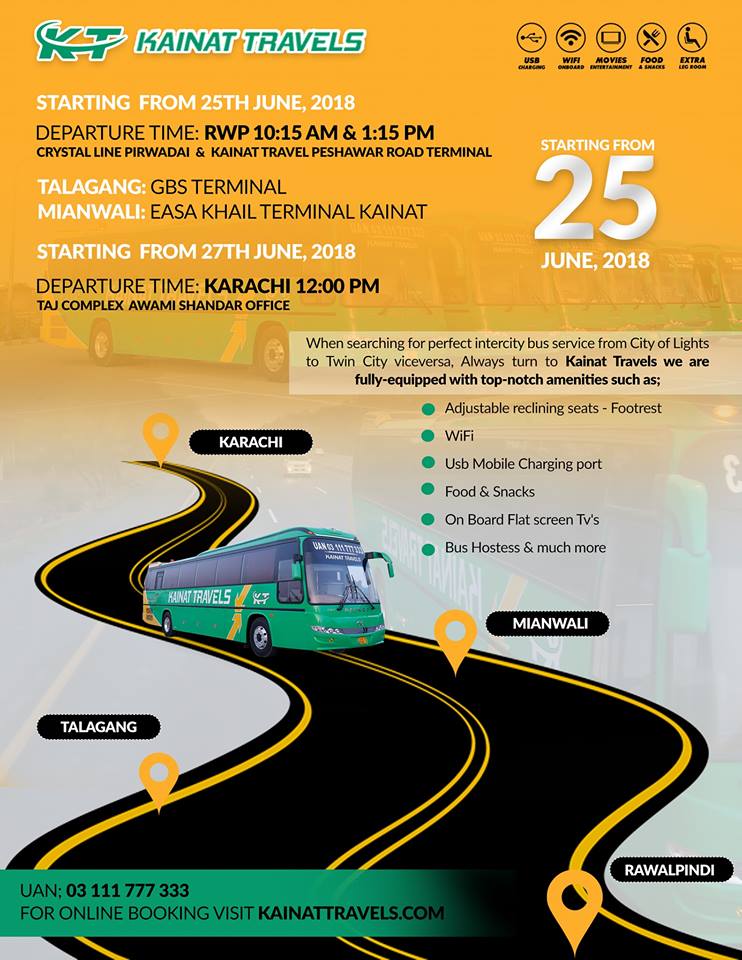 Comparing the fares with Daewoo Express and Faisal Movers, Kainat Travels promotional fares are cheaper.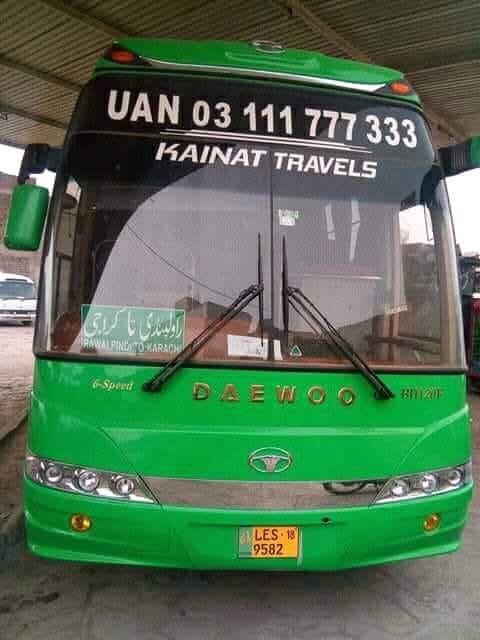 All phonic reservation would be canceled 24 hour before departure buy your Ticket to avoid any hassle.
For Reservation Call UAN : 03 111 777 333
Note: Promotional Fares are for limited time only.