The death toll from the bus accident near Lasbela in Balochistan, which resulted in the coach catching fire, has risen to 41 people.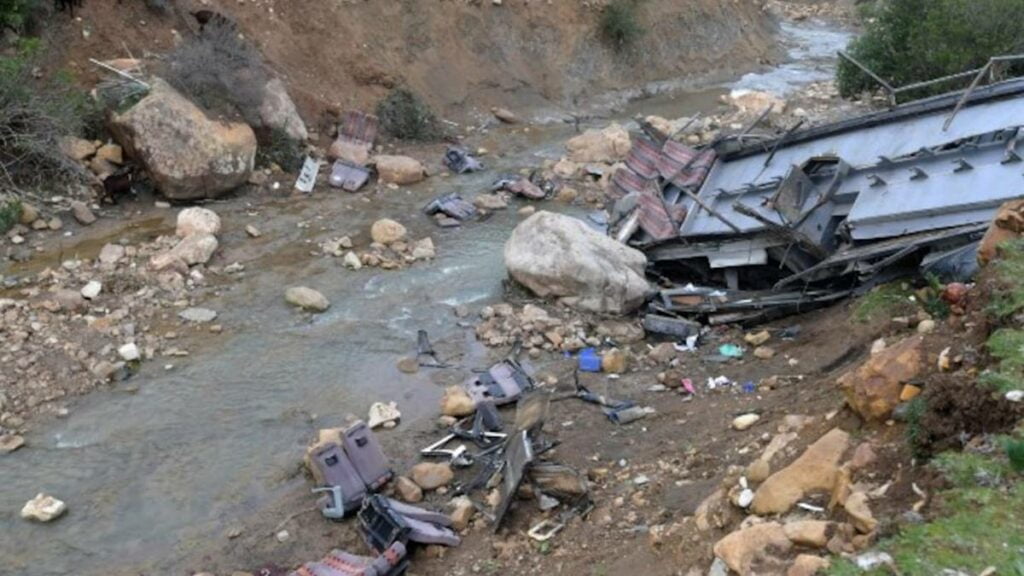 According to the details, the passenger coach was en-route to Karachi from Quetta when it lost control and due to over speeding, the bus fell into a gorge near Lasbela in Balochistan and caught fire.
The rescue teams reached the accident site as soon as possible and starting retrieving bodies from the burnt passenger bus.
Assistant Commissioner Lasbela confirmed that 41 bodies had been recovered from the passenger coach and moved to Lasbela Civil Hospital.
Meanwhile, two injured people were shifted to Karachi.
The bodies had been burnt beyond recognition and identification will only be possible through DNA testing. the AC added.
Meanwhile, an investigation is underway to determine the exact cause of the bus accident in Lasbela.
Read more: Imran Khan to Contest for 33 Seats in NA By-Polls.
Follow INCPAK on Facebook / Twitter / Instagram for updates.