KARACHI: Commissioner's Office of Karachi has issued a notification for the immediate removal of billboards / signboards and other advertising material from the city's streets.
The notification directs appropriate authorities to take immediate action and take down all billboards from the streets of Karachi in order to avoid loss of human live.
This is a copy of notification: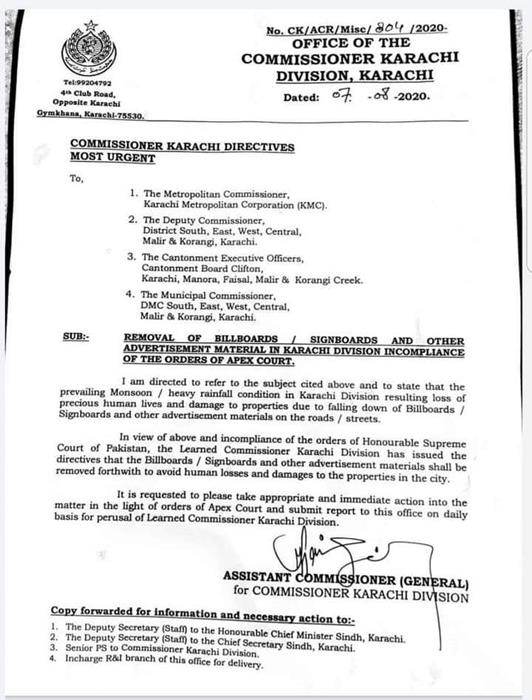 This decision comes after a video started circulating on social media of a billboard in Karachi's Metropole area falling and hitting two bikes one of whom was a 65-year-old man who received severe injuries.
Read more: Karachi rain: Billboard falls, injures two motorcyclists.
According to the Pakistan Meteorological Department, more rain is expected in Karachi today. So far seven people have lost their lives in the fourth spell of the monsoon rainfall.