The Directorate General of Education (DGSE), Ministry of Human Right has launched an app for the parents of differently abled children with technical assistance from the National Information Technology Board (NITB).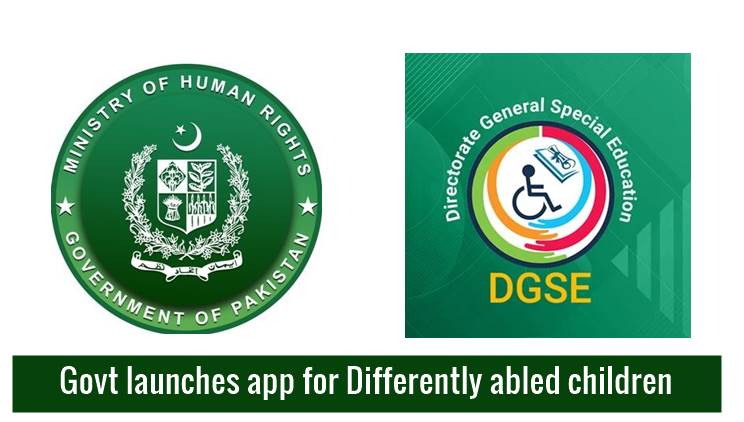 According to the press release issued by the ministry, the DGSE app will create awareness about the education, training and rehabilitation of differently abled children through Special Education Centers and Institutions.
The DGSE app has been launched today and is available for differently abled children and general public on the Google Play Store. The app provides the following assistance / help:
Use of this app will assist them in the selection of suitable educational institution near to their residence.
They can apply online without physical access to the institutions / centres under DGSE.
Detailed information about the services, facilities, admission policies of the centres.
The app is now a milestone to bring approximately 30,000 out of school differently-abled children in the education system.
It will assist them in the selection of suitable education institution including schools under the Federal Directorate of Education (FDE) for inclusive education near to their residence.
The status of the submitted application.
It provides download and feedback options.
Read more: PTA asks Twitter to moderate Fake News against Pakistan.