A fire broke out at Hafeez Center in Lahore early Sunday and firefighters are on the scene trying to get control of the blaze which is currently raging on.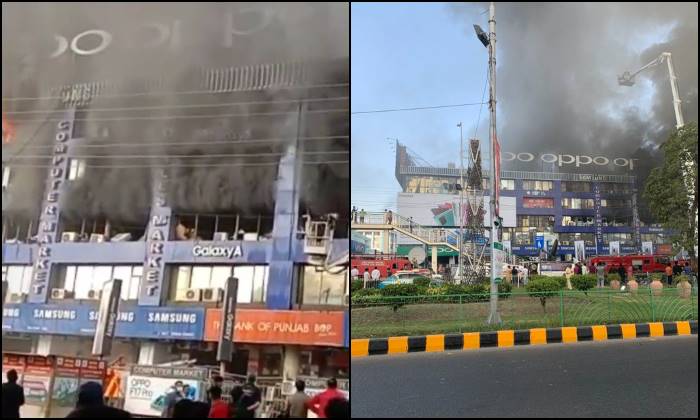 Hafeez Center, one of the biggest computers and cellphone market of Pakistan in Lahore, caught fire around 7AM in the morning due to short circuit according to rescue workers.
Fortunately, the electronics mall is closed on Sunday and there was nobody in the building so no loss of life has been reported.
There are several firefighters on scene but the huge plum of smoke is making it difficult for them to extinguish the flames while the plastic and metal inside the building is not helping the situation either.
The fire which began on the third floor of Hafeez Centre and has spread to the fourth floor while everything inside has been destroyed according to rescue workers. The estimated loss is reportedly in millions of rupees.
Read more: TikTok hints at opening an office in Pakistan.