In another disturbing incident after Islamia University Bahawalpur, two teachers of Ghazi University in Dera Ghazi Khan have been accused of rape and blackmail by a female student.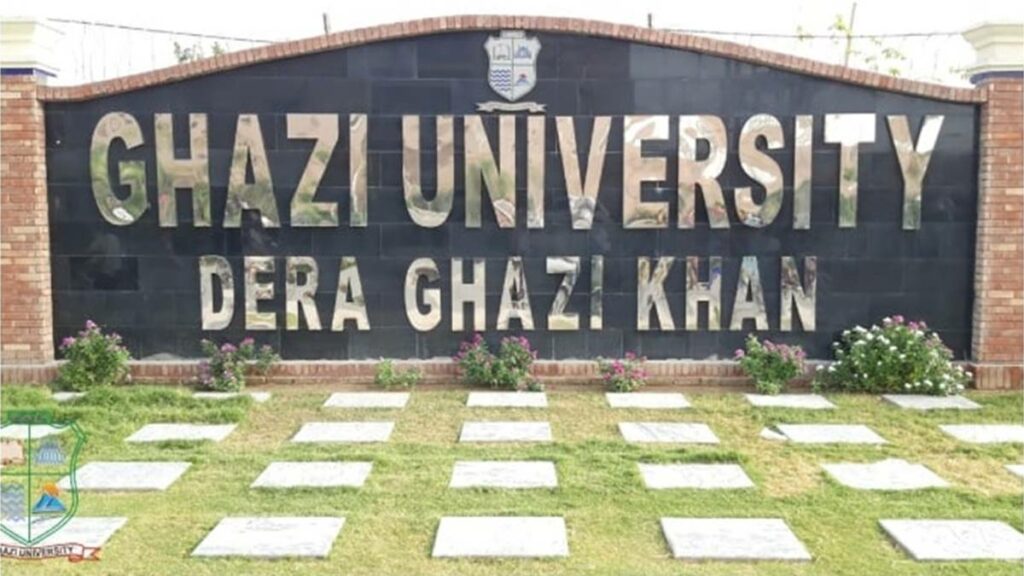 The matter came to light after a video statement of the distraught student went viral on social media sparking outrage among the masses. The alleged victim, reportedly a student of Ghazi University's physics department, shared the names of two teachers, who had "kept her in a hostel with them overnight."
She added that both teachers were now blackmailing her younger sister and demanded justice, stating that otherwise she would self immolate.
#IslamiaUniversityBahawalpur #ghaziuniversity pic.twitter.com/JhBj5fubor

— Malik Faheem (@Faheembhiya1) August 7, 2023
Meanwhile, Ghazi University's spokesman Shoaib Raza stated that video being circulated on social media was an old one and action had already been taken on the victim's complaint to the university.
Furthermore, The official Twitter handle of Ghazi University stated, "Regarding the viral video by a student on social media, all the people are informed that this video is 4 months old and an inquiry was conducted on the request of the student, as a result of which the concerned teachers were suspended."
It added, "This video statement is currently being used on social media by those few teachers of the university for their own interests, against whom inquiries are going on in the university for malpractice cases."
The university added that the video was made viral by these teachers in order to tarnish the reputation of the university while admissions were on the rise.
"Currently, all teaching and other affairs of Ghazi University are going on very smoothly, now is the time to take legal action against such negative elements who want to tarnish the reputation of the university unnecessarily." the statement added.
جب کہ یونیورسٹی میں داخلوں کا عروج ہے
اس وقت غازی یونیورسٹی کے تمام تدریسی و دیگر معاملات انتہائی سکون سے چل رہے ہیں، اب وقت آگیا ہے کہ ایسے منفی عناصر کے خلاف قانونی کاروائی کی جائے جو یونیورسٹی کی ساکھ کو بلاوجہ خراب کرنے کے در پے ہیں۔

شعیب رضا، ڈائریکٹر میڈیا3/3

— Ghazi University (@gudgkhan) August 7, 2023
Meanwhile, the police have registered a case against the two teachers and are looking to arrest them.
Read more: Islamia University Bahawalpur Chief Security Officer Found With 5500 Obscene Videos of Students.
Follow INCPAK on Facebook / Twitter / Instagram for updates.