M-TAG is now operational on the Multan Sukkur Motorway M-5 and it will be available from One Network at the M-5 Motorway Toll Plaza.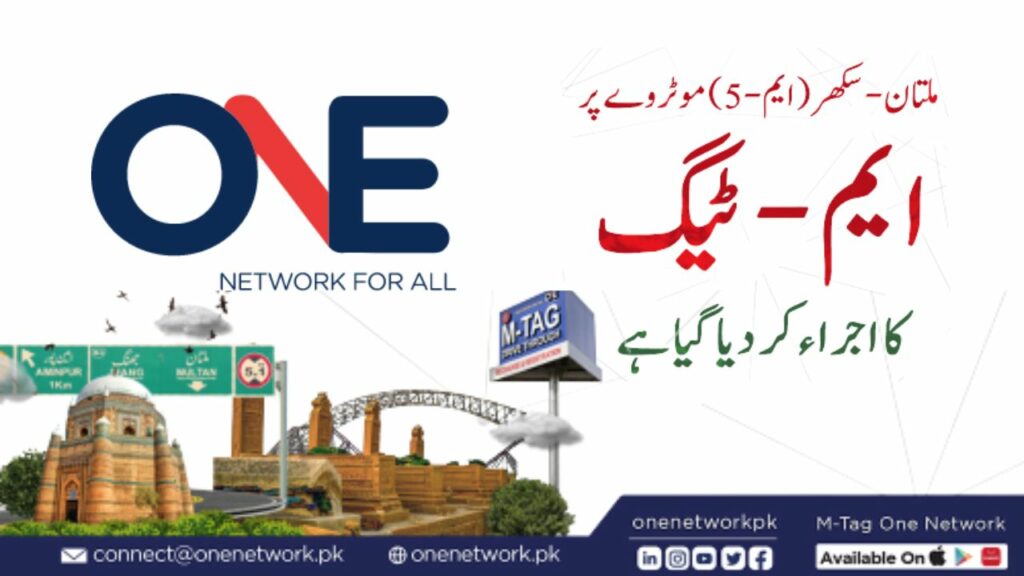 One Network has made M-TAG operational on several motorways across the country, which not only helps lower traffic congestion at motorway entrance (Toll Plaza) but also helps to save everyone's time.
How to get MTag for M2 Motorway?
The easiest way to get MTag for your vehicle is to head to the M2 Motorway Toll Plaza and visit the M-Tag issuance booth that are installed at the side of the Toll Plaza.
Required Documents For M-TAG
However, it must be noted that you must bring your vehicle along with you in order to get your M-TAG and it never hurts to keep your vehicle registration book incase it is required for the process.
How to check MTag ID?
To check your M-Tag ID, users can use One Network App or call 1313.
How to recharge MTag?
There are several options to recharge your MTag, including Jazz Cash, EasyPaisa, UPaisa, Main Service Areas, and One Network Mobile App.
Make sure to follow One Network on Twitter (@onenetworkpk ) for updates regarding M-TAG.
Read more: Beware of Fake News – Motorway M-Tag Only Available at Authorized Registration Centers.
Follow INCPAK on Facebook / Twitter / Instagram for updates.