ISLAMABAD: The National Coordination Committee (NCC) meeting will be held today (1 June 2020) where it will be decided whether to extend the lockdown or ease restrictions since the number of coronavirus cases keeping mounting in Pakistan.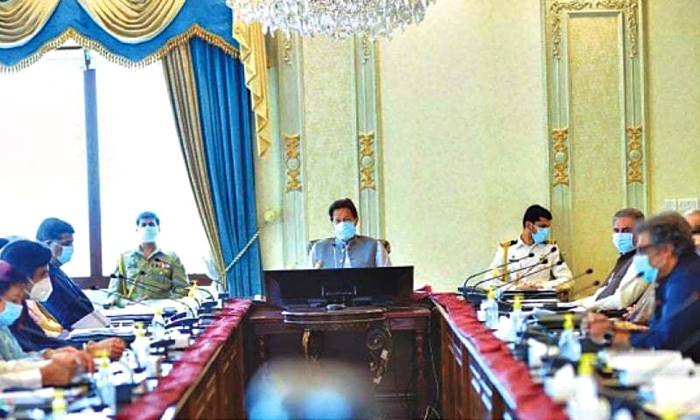 The meeting will be chaired by Prime MInister Imran Khan and will be attended by chief ministers of all four provinces as well as the provincial health ministers, federal ministers and the chairman of the National Disaster Management Authority (NDMA).
Special Assistant to the Prime Minister Dr Zafar Mirza will brief everyone on the spread of the coronavirus and the death rate across the country so that the meeting will be able to decide and formulate effective ways to counter the spread of the virus.
Read more: Petrol Prices in Pakistan reduced for June 2020 [UPDATE].
The NCC meeting will review the current treatments being implemented as well as resources available to fight the pandemic including available ventilators and hospital beds.
Earlier, the NCC decided to extend the lockdown till 31 May 2020 however, it was in the form of a smart lockdown and markets and shopping malls were allowed to open for the public for Eid shopping provided that standard operating procedures (SOPs) were strictly implemented.
National Command and Operation Centre (NCOC) also held a meeting yesterday under Federal Minister for Planning and Development Asad Umar where it was recommended that schools should remain closed till August 2020 after which they will again review the coronavirus situation and decide on the matter.
The meeting further recommended that marriage halls be allowed to open on the condition that SOPs were strictly followed and limited guests were entertained.
According to the NCOC meeting, the market association and shopkeepers should make sure that the standard operating procedures (SOPs) are strictly being implemented.
The NCC meeting today will decide on further action that is to be taken to combat the current coronavirus pandemic as number of cases and fatalities are spiking in the country.
Read more: Wearing face masks mandatory for Public in Islamabad.