Pakistan Army has won the International Military Drill Competition also known as the Pace Sticking Competition for the third consecutive year according to the Inter-Services Public Relations (ISPR).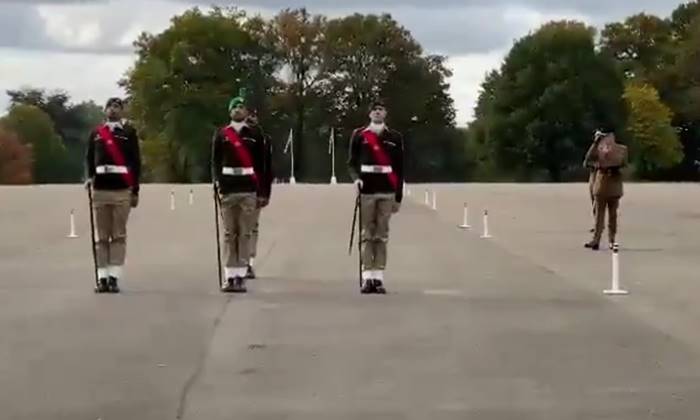 Taking to Twitter, DG ISPR Maj. Gen Babar Iftikhar announced that the Pakistan Army had won the International military drill competition known as Pace Sticking Competition held at Royal Military Academy in Sandhurst.
Pakistan High Commissioner to United Kingdom Moazzam Ahmad Khan also congratulated the Pakistan Army Team for taking the win and lauded their dedication to the challenge.
There were nine teams in the competition this year according to the DG ISPR and Pakistan Army showed the highest standards of drill, turnout and discipline.
Their efforts and win was even lauded by the Sandhurst Commandant Maj. General Dunzan Capps who congratulated the team for an exceptional win.
Read more: Islamabad Travel Advisory for October 14th.