A teacher and three other employees of Lahore Grammar School (LGS) 1A1 branch located at Ghalib Market Lahore have been accused of sexual harassment by several female students.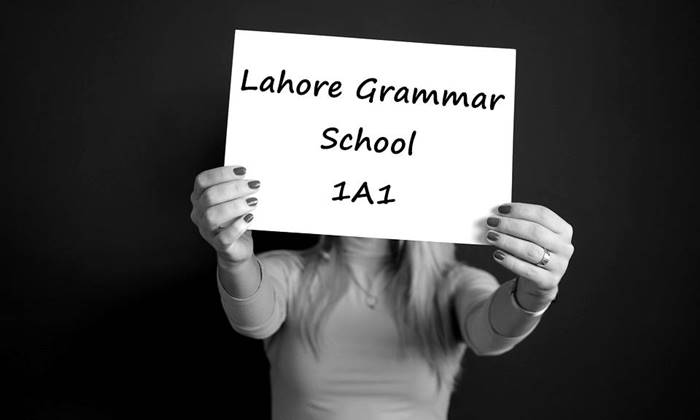 Several female students some of which are still studying at the school came forward regarding the sexual harassment by their teacher and three other employees at the Lahore Grammar School (LGS) who have now been fired since the matter went public.
According to the female students, the teacher and others involved harassed them sexually and also sent them inappropriate pictures and text messages. The matter was reported on a social media platform and many past female students also came forward claiming to be harassed by the same people.
Read more: Decision to re-open schools in Pakistan to be taken on 2 July.
This was reportedly going on for four years and according to female students they had reported and complained about the sexual harassment to the school administration but no action was taken.
Based on reports, the accused were also threatening these students if they came forward to defame them. Some students have gone a head and shared private messages and pictures sent by the teacher involved.
According to sources, the four people involved include Administration Officer Aitzaz, Security Guard Shehzad, School Accountant Omar and a chemistry teacher Zahid Warraich.
A female student also reported that the teacher forced her to take pictures with him and said he would look at them at every night before going to sleep.
Punjab Education Minister takes notice of incident at Lahore Grammar School (LGS) 1A1:
The Government has taken notice and Punjab Education Minister Murad Raas says that he will take care of the matter personally as he considers these kids as his own.
Human Rights Minister Takes notice:
Human Rights Minister Dr Shireen Mazari has also taken notice of the incident of sexual harassment at schools and says that Ministry of Human Right (MOHR) helpline 1099 is always available for such complaints.
Committee formed to probe into matter:
A three member committee has been formed consisting of Government officers and educationists to probe into the incident and submit findings within three days to decide the necessary action to be taken.
Read more: Fake News circulating about opening of Schools in Punjab.