Melbourne: A 25-year-old woman has died crashing her BMW. Police have said it was one of the most horrific accidents they have come across in Melbourne. Her car was ripped to pieces in the collision.
The horrific incident occurred early in the morning just before 5.30 on the Nepean Highway, the authorities said.
The 25-year-old BMW driver died at the scene, she is still to be identified.
READ MORE: Tesla says the crashed vehicle had been on autopilot prior to the accident
According to the police, her car was running at the speed well above 180km/h. her car slammed into a pole after it skidded along the median strip.
The car was ripped into two as it collided with the pole in force, expelling debris over six lanes of the road
Police have identified the use of alcohol and drug as the definite factor of the crash.
Snr Sgt Francis-Pester saw the car flying past him when he was on his way to work in the morning his attention was alerted when he saw the BMW coming through an activated speed camera.
Witnesses have said that earlier in the night, the BMW was spotted near Southland Shopping Centre driving erratically. At that point, a passenger traveling with her got off the car fearing his life.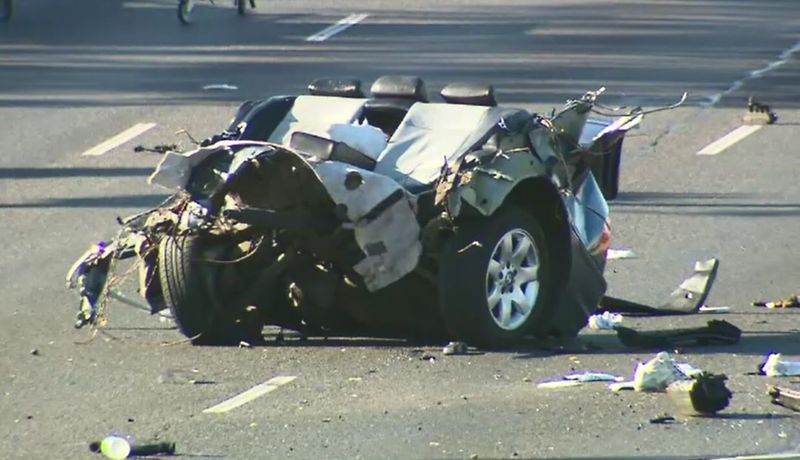 For several hours  Nepean Highway remained closed in both directions near the intersection of Bay Road, but lanes have since reopened.
The crash brings the state death toll on Victorian roads so far this year to 156 – which is nearing equal to last year's number of 188, with another two months still to go.