ISTANBUL: Turkish President Recep Tayyip Erdogan Unveils Istanbul's Grand International Airport on Monday in an inaugural ceremony held in Istambul.
The ceremony took place on 29th October 2018, on the 95th anniversary of establishing the Turkish Republic following the war of independence. The mega project is aimed to fulfill the dream of making Turkey a Global Player.
Read More: Jair Bolsonaro is the next President of Brazil [Confirmed]
Erdogan Inaugurated Istanbul Grand International Airport
Erdogan proudly declared with the new airport Turkey has become the "most important transit location on the north-south, east-west axes, connecting 60 countries and $20 trillion economies."

"With this airport, we are furthering our country's key role in the integration of global economies," he said.
Read More: Israeli minister Miri Regev visits Abu Dhabi's Grand Mosque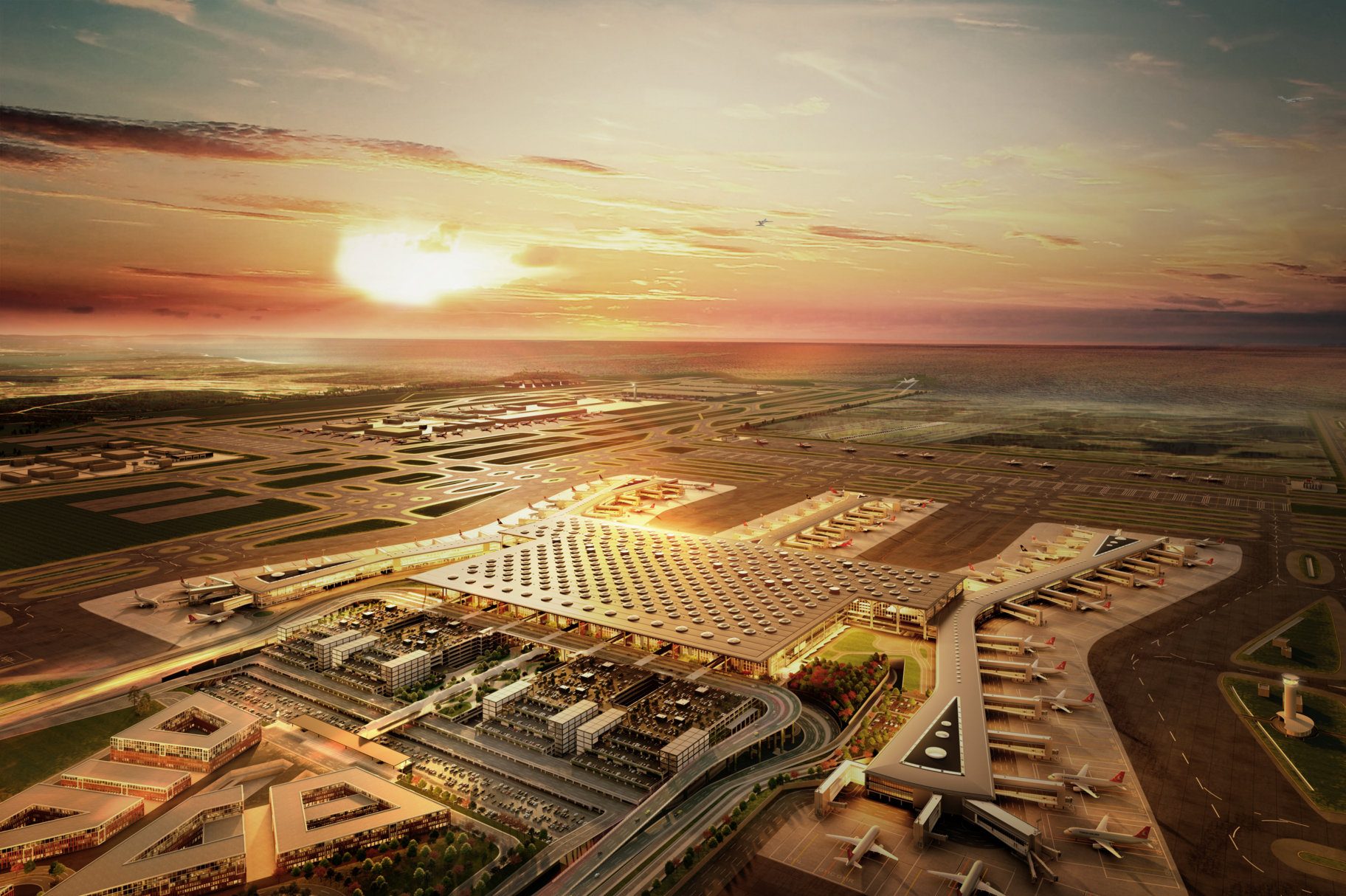 By the end of the year, Ataturk International Airport will be replaced by Grand International Airport.
In the first phase, Grand International airport is expected to serve 90 million passengers annually. By ten year times of its' completion, it will host up to 200 million travelers annually with six runways. By ten years' time, it would occupy nearly 19,000 acres.
The airport will serve as an important hub between Asia and Europe.
Recep Tayyip Erdogan Inaugurates Istanbul Grand International Airport
The old airport, however, would also remain open. It will be open for non-commercial flights, aviation fairs, and other activities. Some of its grounds will be turned into a park as well.
While on a three-day official visit to Turkey, President of Pakistan Dr. Arif Alvi has attended the inauguration of Grand International Airport in Istanbul on Monday.
President of Pakistan Arif Alvi is in Turkey on the invitation of Turkish counterpart Recep Tayyip Erdogan.
President Dr Arif Alvi with President of Turkey Recep Tayyip Erdoğan during the inauguration ceremony of Istanbul's Grand International Airport in Istanbul on October 29, 2018. @ArifAlvi @RT_Erdogan #PresAlviVisitsTurkey pic.twitter.com/91PehgVCmH

— PTI (@PTIofficial) October 29, 2018