PARIS: The fire broke out at Notre Dame Cathedral, Firefighters were able to bring the fire under control, no one was hurt so far.
According to officials, The fire could be linked with the renovation works being carried out at the cathedral.
Notre Dame cathedral on fire latest Images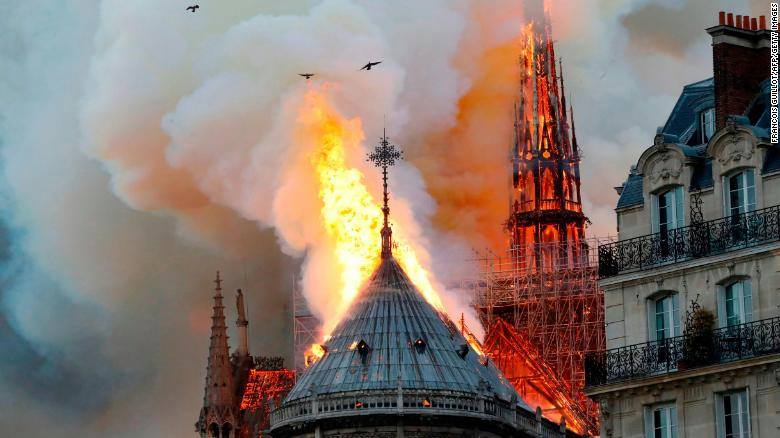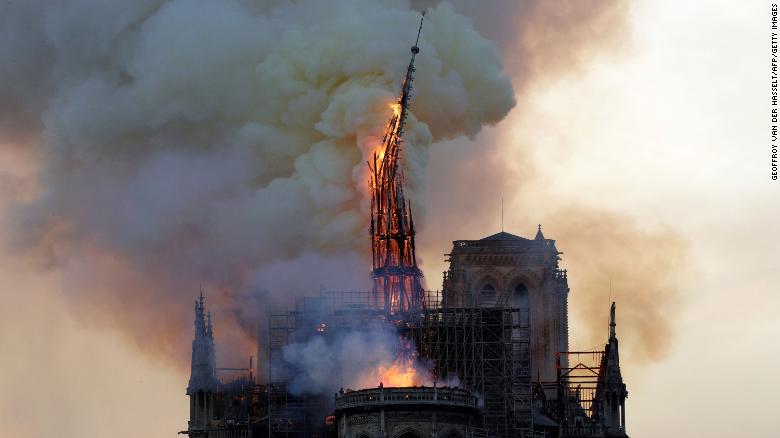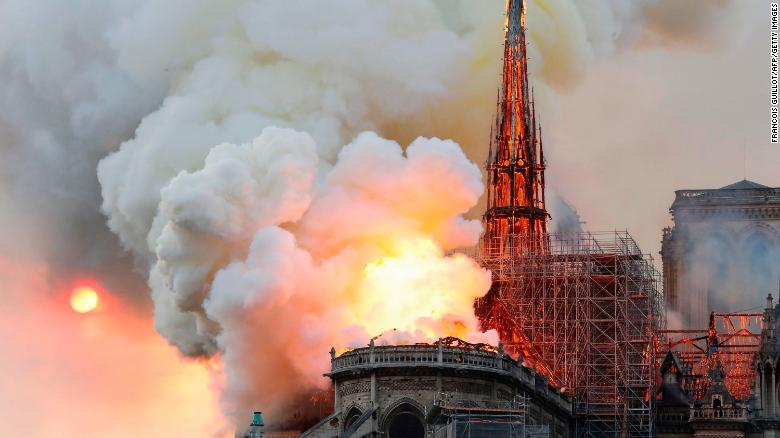 The footage of the smoke went viral on social media, as the upper part of the cathedral caught fire earlier today.
Footage from the scene shows flames and smoke spewing from the landmark, one of the city's most popular tourist destinations.
Notre-Dame de Paris, also known as Notre-Dame Cathedral or simply Notre-Dame, is a medieval Catholic cathedral on the Île de la Cité in the fourth arrondissement of Paris, France. The cathedral is considered to be one of the finest examples of French Gothic architecture.
Read More: Egypt Unveils Newly Discovered Khuwy Tomb