Saudi Arabia resumed Umrah pilgrimage today under strict standard operating procedures (SOPs) after months when it opened Makkah's Grand Mosque to the first group of pilgrims.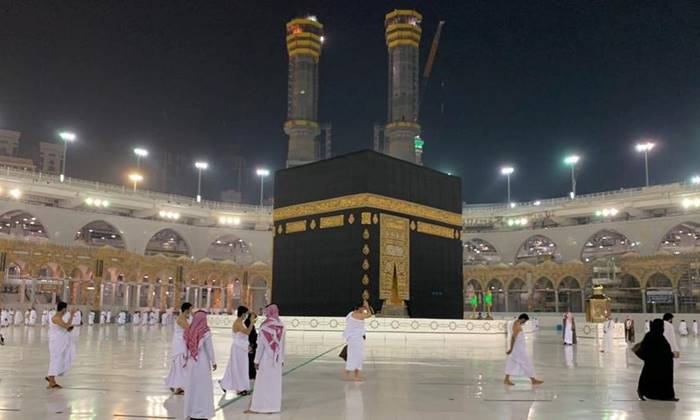 The pilgrims were allowed to perform the pilgrimage after applying through the Ministry of Hajj and Umrah's Eatmarna App and gathered at designated meeting points where they met with health professionals on the way to the Grand Mosque.
As part of the precautionary measures, there are thermal cameras placed at the entrances and inside the halls of the mosque to monitor temperatures and issue alerts if necessary.
Furthermore, the Grand Mosque is cleaned over ten times a day while around 1,000 employees have been trained and appointed to monitor the Umrah rituals.
The Umrah pilgrimage attracts millions of Muslims each year from across the globe and according to Saudi authorities, they will be reviving it in three phases with initially 6,000 residents within the kingdom being allowed to take part each day.
Read more: Indian court acquits all 32 accused in Babri Masjid demolition case.