United Motorcycle Prices have been increased by United Auto Industries according to a circular issued by the company to its authorized dealers across Pakistan.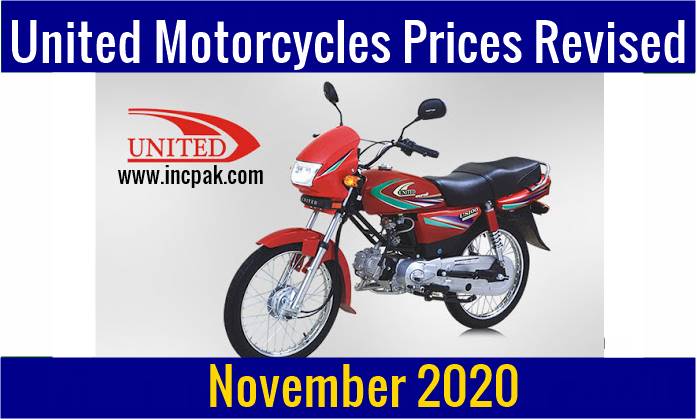 According to the circular issued to the dealerships, United Bikes Prices have increased by Rs. 500 for all models of UD-70CC, UD-100CC and UD-125CC.
These new United Motorcycle Prices will be effective from tomorrow 5th November, 2020 according to the notification.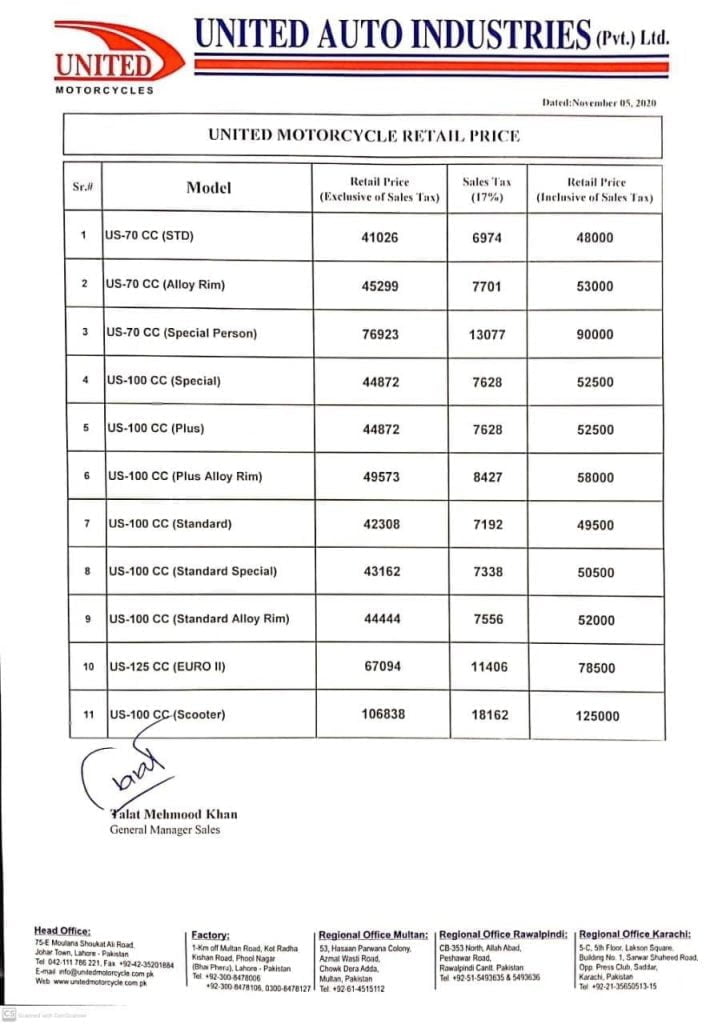 Read More: Pak Suzuki Motorcycle Prices Increased [November 2020].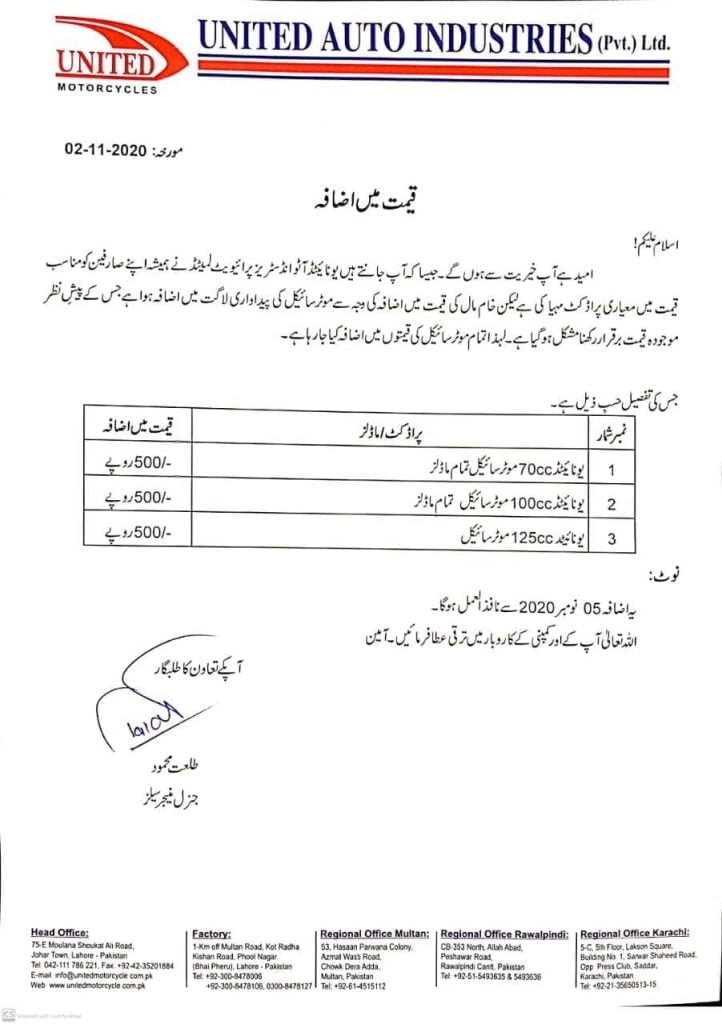 Recently, the company also unveiled the US-70 CC 2021 model with a brand new and completely redesigned sticker which is the only thing different while every other feature remains the same.
Read more: United unveils new stickers for United US 70 2021 Model.
Earlier this week Suzuki motors revised the prices of Motorcycles and following their footsteps Road Prince and United bikes prices have been increased.
Read More: Road Prince Motorcycle Prices Increased [November 2020]
Follow INCPAK on Facebook / Twitter / Instagram for updates.