The highly acclaimed solo vocalist of Pakistan Atif Aslam has been issued an income tax evasion notice by Federal Board of Revenue (FBR). In a verdict that was released on Wednesday, the authority has ostensibly accused the lead singer of sidestepping a tax of total PKR 85 million, for which further inquiry is being conducted.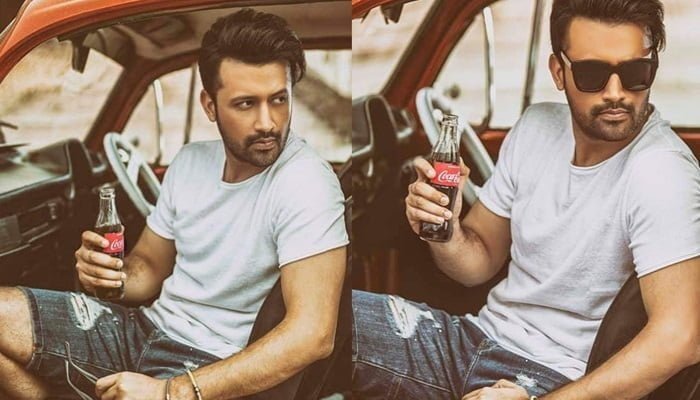 It is not the first time that Atif Aslam has attracted government investigations towards himself. Previously in 2013, a similar indict was issued by FBR where the Tajdaar e Haram singer was served with a notice of Rs.170 million.
Read More: Qasim Ali Shah Criticized After Sexist Remarks
Likewise, the recent notice by FBR, aimed at Atif Aslam declares a tax fudging of approximately 85 million, owing to his in-possession Dubai flats, which were not mentioned by Atif while assigning his annual income tax statement. However, the Aadat singer has not yet released any statement concerning the matter.
Here to mention that not only Atif Aslam, some other legendary singers like Rahat Fateh Ali Khan and Sana Fakhar etc. were also summoned by the FBR over tax evasion this month. FBR had requested the Federal Investigation Agency (FIA) to provide with the Afreen Afreen singer's complete travel history from the year 2014 till present, including the detailed report of his international concerts. However, Rahat's representatives publicly declared that they had not been reached out by any government authority. "We haven't received any notice from FBR as yet. We are currently looking into the matter." – Read the statement issued by Rahat Fateh on 22nd October.
Read More: Bollywood's Sayonee remake receives backlash from Pakistanis