ISLAMABAD: Capital Development Authority (CDA) and Islamabad District Administration (ICT) are carrying out anti-encroachment operation across the board.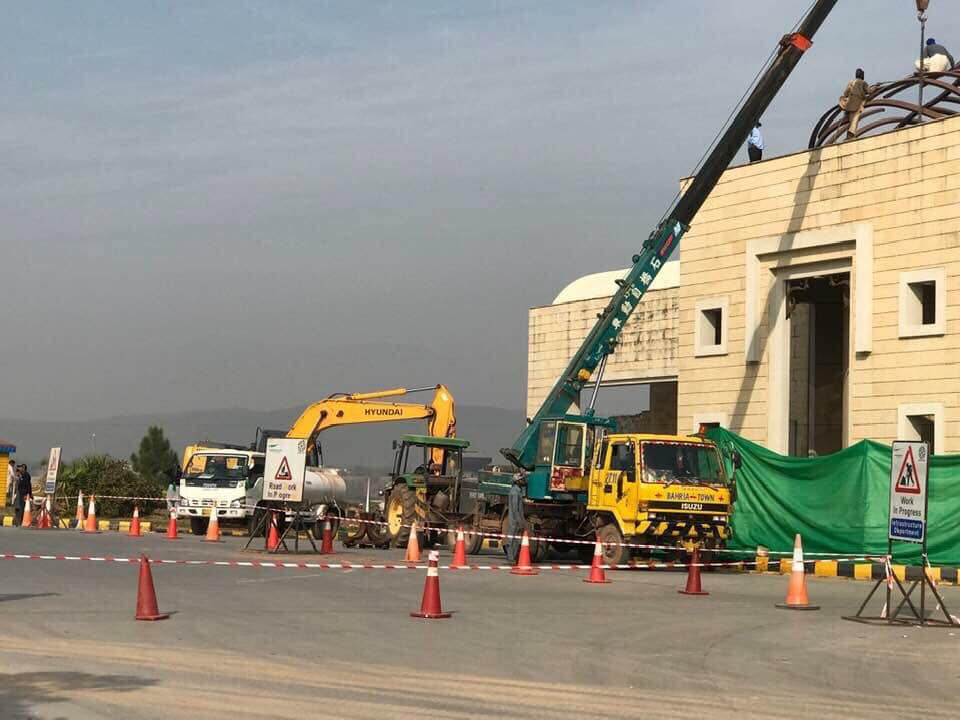 In this connection, CDA and Islamabad Administration has launched an operation against Bahria Enclave for retrieving 510 Kanal and 6 marla land under illegal occupation of the Bahria Enclave.
Read More: CDA Team visits Services Cooperative Socitey E-11/2-3
CDA had issued notices not only to the Bahria Enclave administration but also to the residents of the buildings constructed illegal on the state land for voluntarily vacating the illegally occupied CDA land.
Upon expiry of the deadline, CDA and ICT Administration planned a comprehensive operation to retrieve state landKanalhowever, before the operation marla, Bahria Enclave administration started demolishing illegal construction on their own.
Trending Now: CDA action against illegal buildings at E-11 Golra
Initially, Bahria Administration completely demolished Medical Care City building while 35% of the entry gate was also demolished. Furthermore, different commercial buildings are being vacated and would be demolished completely. Moreover, Red Chili Restaurant has also been vacated for demolishing.
Moreover, Enforcement Directorate carried out anti encroachments operations in Mozza Kurri, Mozza Rehara, Mouza Blagh, Mouza Maloot and 08 kilometer area on the both sides of the Kuri Road. During this operation, 144 rooms, 60 shops, 09 containers, 08 construction material stalls, 11 hotels, 07 marble stalls, 02 block factories, 02 marble factories, 02 nurseries and 04 service stations were also demolished.
Read More: CDA's Operation Against Enchroachment alongside G.T. Road
The operation was participated by staff / officers of Enforcement Directorate, relevant officers / staff of ICT, officers of Land and Rehabilitation Directorate. While heavy contingent of police was also deployed during the operation. Furthermore, heavy machinery of MPO Directorate and other formations of CDA were also utilized.