ISLAMABAD: To make it easier for people the entire Ehsaas Emergency Cash Program explained by Special Assistant to Prime Minister on Protection and Poverty Alleviation Dr Sania Nishtar in an Urdu video posted today.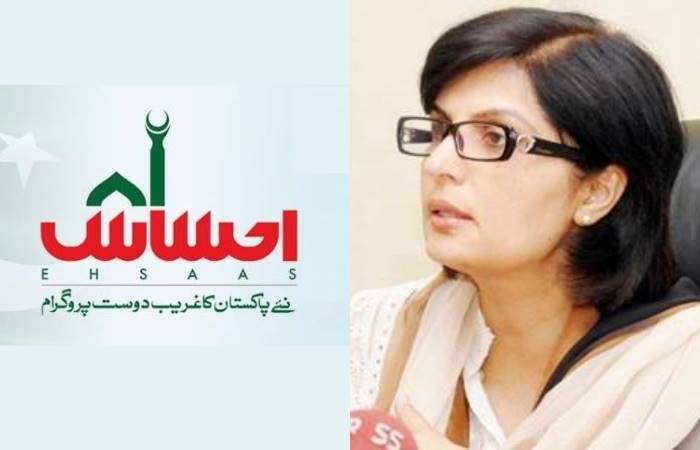 The Ehsaas Emergency Cash Program is introduced by the federal government to help the poor and deserving people under these times of hardship because of the coronavirus lockdown as many are out of work.
APPLICATION PROCESS: How to apply online for Ehsaas Emergency Cash Program via web portal.
According to Dr Sania Nishtar, the Ehsaas Emergency Cash Program will help 12 million families by providing them financial of of Rs. 12,000 per family and the total budget approved for this initiative is Rs. 144 billion although if the demand rises then a new proposal might be sent to cabinet for further funding.
.ثانیہ نشتر نے پورے اردو میں ایمرجنسی کیش پروگرام کی وضاحت کی ہے۔ ویڈیو دیکھیں
Sania Nishtar Explaining Ehsaas Emergency Cash Program [Urdu Video]
The beneficiaries or people eligible for the Ehsaas Cash Program fall into three categories according to Dr Sania Nishtar.
These are three beneficiary categories as explained below:
Category 1:

People who are already part of the Kafaalat program and receiving Rs. 2,000 per month will now get extra Rs. 1,000 under the Eshaas Emergency Cash Program for the next four months and the payment will be made in a lump sum of Rs. 12,000 covering the 4 months. This category includes around 4.5 million people.

Category 2:

This category has people who are already present in the National Socioeconomic Database. These are 4 million people.

Category 3:

This includes around 3.5 million people and those who have their list being compiled by districts and will undergo data checks.
All these categories will under data checks to determine the most deserving people. Provinces can choose to provide aid to more people than the Ehsaas Emergency Cash Program intends but they will have to provide the list of the additional people and the amount. The entire list will also undergo the same data checks.
These data checks are basically for wealth proxies determining how much deserving people are who have applied for the program so that the right people are chosen.
Dr Sania Nisthar also explains the whole process of the SMS campaign which is already underway for the Ehsaas Emergency Cash Program to determine the eligible people.
Basically all those ineligible will be notified and those who are eligible and a part of the database for the first two categories will be approved for the payment and notified accordingly. We will discuss the third category separately. This includes those people who get a message telling them to contact their district administration offices.
You can use the SMS service to determine eligibility however if you do not belong to the first two categories you will need to apply online or visit the district administration office. You can find the complete SMS process guide HERE. Although we recommend using the web portal for complete online application from home as we have discussed below with a link to the guide.
In the same way people can apply for the Ehsaas Emergency Cash Program through their newly launched web portal and goes through the same process but it is easier since they don't have to contact or visit their district offices and the application takes place online.
We have made an entire post on how to use the web portal and apply for the Ehsaas Emergency Cash Program.
Apply Ehsaas Emergency Cash Program via Web Portal.
There will be a separate data checks for everyone who fall under the third category and the list compiled by districts. They will go through a wealth proxy check where it will be determined whether they or their spouse own a car, have travelled abroad and after determining that they deserve the grant, they will be notified just like the others and those who are ineligible will also be notified via SMS.
These people will be checked under the following criteria:
Travelled abroad
spouses travelled abroad
one of more vehicles registered against the names
spouses having one of more vehicles registered against their names
average monthly bill for PTCL or mobile greater than Rs. 1000.
average monthly bill for spouses greater than Rs. 1000 (PTCL or mobile)
applied passport via executive centers
spouses applied passport via executive centers
three or more family members with applied CNIC will executive fee
employees of Government
spouses employees of Government
How payment will be made?
Payment will be made for the Ehsaas Emergency Cash Program after biometric verifiation through more than 18,065 Points of Sale across Pakistan. These payment points belong to two banksthat include Habib Bank (HBL) and Bank Alfalfah.
These payment points will include retail shops with their which have their services like Konnect, Alfa, eSaholat and JS SCO for AJK. Money can also be withdrawn through their biometric ATMS.
Also the government is making sure that all these retail points remain open for people to get the money and they don't have any trouble.
People can similarly avail Ration (Rashan) through the Ehsaas Rashan Program as well and the whole application process is in our post below.
Read more: How to apply for Ehsaas Rashan Program (Complete Guide).