Here's how to apply online for Ehsaas Emergency Cash Program via web portal without contacting or visiting any office, The Government of Pakistan has launched an online portal and here is a complete guide in English and Urdu of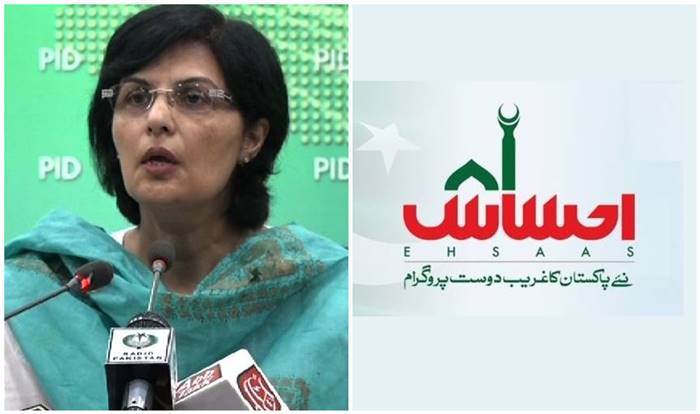 The first phase of Ehsaas Cash program is now over and not accepting registertrations. Instead the government has launched a second phase where you can apply for financial aid. Please visit the link below your complete guide.
احسان کیش پروگرام کا پہلا مرحلہ اب ختم ہوچکا ہے اور اندراجات کو قبول نہیں کررہا ہے۔ اس کے بجائے حکومت نے دوسرا مرحلہ شروع کیا ہے جہاں آپ مالی مدد کے لئے درخواست دے سکتے ہیں۔ براہ کرم اپنے مکمل گائیڈ کے نیچے لنک ملاحظہ کریں۔
Now it is much easier for everyone to confirm their eligibility for Ehsaas Emergency Cash Program via NADRA official online portal then the earlier method which was through SMS and now this method does not require you to contact or visit any office.
UPDATE 18 May 2020: Ehsaas Emergency Program payments for workers start today.
UPDATE: Ehsaas Emergency Cash Program payments have started and a HELPLINE has been setup for queries. You can find details in our post below.
احسان ایمرجنسی کیش پروگرام کی ادائیگی شروع ہوگئی ہے اور سوالات کے لئے ایک ہیلپ لائن ترتیب دی گئی ہے۔ آپ ذیل میں ہماری پوسٹ میں تفصیلات تلاش کرسکتے ہیں۔
How to apply online Ehsaas Emergency Cash Program?
آن لائن ایہساس ایمرجنسی کیش پروگرام کو ویب پورٹل کے ذریعہ کیسے استعمال کیا جائے؟
Step 1:
First go to the online portal of NADRA to check eligibility for Ehsaas Emergency Cash Program on the link given below.
پہلے ذیل میں دیئے گئے لنک پر احساس ایمرجنسی کیش پروگرام کی اہلیت جانچنے کے لئے نادرا کے آن لائن پورٹل پر جائیں۔
Step 2:
Enter your CNIC on the Ehsaas Emergency Cash Online Registration web-portal to check eligibility and then you will be taken to the next step to register.
اہلیت کی جانچ پڑتال کے لئے اپنا شناختی کارڈ نمبر احساس ایمرجنسی کیش آن لائن رجسٹریشن ویب پورٹل پر درج کریں اور پھر آپ کو اندراج کے لیے اگلے مرحلے پر لے جایا جائے گا۔
تمام تفصیلات داخل کرنے کے بعد تصدیق کریں پر کلک کریں
Step 3:
In this step you of the Ehsaas Emergency Cash Program application need to check your CNIC number and enter it if not already showing up, you also have to provide your phone number and select your mobile network from the given drop down list, enter what's written on the image as shown and click on submit for the next step.
اس مرحلے میں آپ کو اپنا شناختی کارڈ نمبر چیک کرنے اور اسے داخل کرنے کی ضرورت ہے اگر وہ پہلے سے ظاہر نہیں ہوتا ہے تو ، آپ کو اپنا فون نمبر بھی فراہم کرنا ہوگا اور دیئے گئے ڈراپ ڈاؤن لسٹ میں سے اپنا موبائل نیٹ ورک منتخب کرنا ہوگا ، جس تصویر میں دکھایا گیا ہے اس کو درج کریں اور کلک کریں۔ اگلے مرحلے کے لئے جمع کروائیں تصدیق کریں پر کلک کر کے ۔
Step 4:
In this last step or your Ehsaas Emergency Cash Program you will be asked to check already entered details and provide your complete address. Aftwards you will need to accept the terms by clicking on the box and submit your application.
اس آخری مرحلے میں یا آپ کے ایہاساس ایمرجنسی کیش پروگرام میں آپ سے پہلے سے داخل کردہ تفصیلات کی جانچ کرنے اور پیشہ فراہم کرنے کے لئے کہا جائے گا۔ اس کے بعد آپ کو باکس پر کلیک کرکے شرائط کو قبول کرنے اور درخواست جمع کروانے کی ضرورت ہوگی۔
You application for Ehsaas Emergency Cash Program has now been submitted and you will need to wait for a response.
اب آپ کی درخواست جمع کرادی گئی ہے اور آپ کو جواب کا انتظار کرنا ہوگا۔
How to apply for Ehsaas Cash Program 2021
Ehsaas SMS sending campaign will help the government identify legitimate beneficiaries. To check your eligibility for this program, you need to do the following:
Write your CNIC number in the SMS
Send it to 8171
Ehsaas team checks your login information from its database and responds accordingly.
You will receive an SMS whether you're eligible or not.
The federal government of Pakistan has launched the Ehsaas Rashan Program for the deserving people during these hard times due to coronavirus lockdown. Here is how to apply for Ehsaas Rashan Program (Complete Guide) in both English and Urdu.
Punjab Government has started a similar initiative under Chief Minister Usman Buzdar providing financial aid to deserving people. Below is our complete guide on how to apply for the package.
Read more: Ehsaas Emergency Cash Program payments started today, helpline setup.
Here is a list of Ehsaas Programs introduced by the Government of Pakistan: