Punjab Vehicle Verification Online system is directly linked with Punjab Excise & Taxation Department,  verify your vehicle's registration from all across the province.
Motor vehicles, Motorbikes, Private and Commercial vehicles such as Semi Trucks, Buses, Tractors registered from any city within the Punjab province can be verified via official website or Vehicle Verification online smartphone app.
UPDATE: Punjab launches universal number plates – registration details
Vehicles from punjab can be verified online via official website or INCPAK Vehicle Verification Online smartphone app link mentioned below.
UPDATE: Dealer Vehicle Registration System (DVRS) – Authorized Dealers List
Read more: Motor Vehicle Registration made easy in Punjab.
UPDATE: SRU and Excise department launching the third phase of Transport Sahulat Program with ARC– Automated Registration Card No more paper-based Vehicle Registration the Smartcard with citizen & Vehicle data- Easy to carry-Safe and Secure.
For Stolen Cars and Bikes kindly contact your nearest Police Station grab the copy of FIR and report to Excise & Taxation Officer (ETO) written application. Further, if you have any query you can email us and we'll try our best to guide you as much as possible.
NOTE: INCPak don't keep any information, we are bringing everything one step closer to you so you can check your registration, verify any vehicle before you buy or sell. if your vehicle is not appearing below, kindly contact the Excise & Taxation Department.
Note:   اگر آپکی گاڑی کی تصدیق کے دوران کوئی مشکل پیش آراہی ہے تو ہماری ایپلی کیشن وہلیکل ویریفیکاشن اون لائن پلے اسٹور پر موجود ہے نیچے دیئے گئے لنک پر کِلک کر كے ڈائون لوڈ کی جئے شکریہ
If you are facing any trouble while verifying your vehicle kindly download our Vehicle Verification Online application from Google play store.
UPDATE: INCPak Technologies (INCPAK TECH) Introduces – Vehicle Verification Online Smartphone application, Download from Google Playstore now.
INCPak Vehicle Verification Smartphone app
IMPORTANT NOTE: Punjab Vehicle Registration works only from their official website or from our INCPAK Vehicle Verification Online smartphone app which allows you to verify/check the registration of the vehicles from Islamabad, Sindh, Azad Kashmir, Gilgit Baltistan, KPK and Punjab.
Must Read: How to report Snatched Mobile to CPLC Punjab.
Check your Car/Bike Registration Online
Excise, Taxation & Narcotics Control Department Government of the Punjab
2nd Floor, Transport House
11-Egerton Road, Lahore
Phone
0800-08786
Fax
(042) 99202946
Email

[email protected]
Punjab Excise & Taxation department Office address
Punjab Excise & Taxation Department's official website is active, click below on the link to re-direct and enter your vehicle details to check.
Punjab Vehicle Verification Online Official website
Please avoid buying Non-custom paid vehicles, These vehicles are non-custom duty paid which is affecting our economy and can be caught anywhere – Those of you looking for Non-Custom paid vehicle's information? read this article.
At times official site goes down read this MTMIS Punjab Vehicle Verification Online faces the technical glitch
Other Available Zones Vehicle Verification Online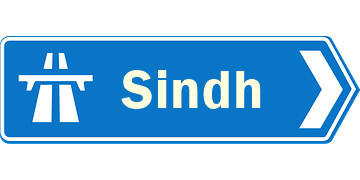 We have not added Balochistan Vehicle verification Online system since it's not available for verification purpose kindly visit excise office in Quetta.
We would like to Thank our visitors for making INCPak Vehicle Verification Online Google Top Ranking and Trending Page, We are committed to provide you with an online technical solution and assist you better, for any queries kindly email us [email protected]
Follow INCPAK on | Facebook | Twitter |Instagram | for updates.