Online Verify / Check Motor Car / Motor Bike – Sindh Vehicle Verification Online already existed on INCPak website since 2013, we had to categorize the regions to make it more convenient for you to verify vehicle online.
Excise & Taxation Department Sindh Updates
August 2020: Sindh vehicle registration is now possible on the computerized national identity card (CNIC) number according to the Sindh Excise and Taxation Department.
UPDATE:Sindh Vehicle Registration now possible on CNIC number
Note:   اگر آپکی گاڑی کی تصدیق کے دوران کوئی مشکل پیش آراہی ہے تو ہماری ایپلی کیشن وہلیکل ویریفیکاشن اون لائن پلے اسٹور پر موجود ہے نیچے دیئے گئے لنک پر کِلک کر كے ڈائون لوڈ کی جئے شکریہ
If you are facing any trouble while verifying your vehicle kindly download our Vehicle Verification Online application from Google play store.
INCPak Vehicle Verification Smartphone app
NOTE: Sindh Vehicle Verification Online is limited to Karachi Registered vehicles (Motor Car / Motor bikes ) Only, INCPak don't store any information here however you are most welcome to email us your query via email.
The Information which appears over here is from their respective official website. To Get the updates click on Verify Vehicle Online Government of Pakistan and recently Sindh Govt Introduces Smart Cards for Motor Vehicle Registration
We are constantly monitoring verification page updating you about latest developments.
FOR STOLEN CARS / BIKES : If The vehicle is stolen or missing, kindly report it on the nearest police station and CPLC contact number . Before Buying any vehicle is it good to verify it online, perhaps CPLC clearance is essential.
CPLC Karachi Information Update & Contact Information
Note: This Online Verification is not connected with CPLC's record, If your vehicle appears as CPLC CLEAR in search query result, still we recommend you to contact CPLC personally to verify again.
If for some reason the vehicle appears NOT CLEAR or Safe Custody you are requested to contact CPLC immediately they will update the information on behalf of the Registered FIR.
The Official site of CPLC Karachi site: www.cplc.org.pk is working active You can call on
CPLC Phone Number: 021-35683333-2222 and reach out on the address: Sindh Governor's Secretariat Karachi.
Must read Karachi : Excise and Traffic police Snap checking update
Sindh Vehicle Verification Online
Enter the Registration number select the vehicle type ( Motor Car or Motor Bike ) enter submit and wait for the result to appear on this page, In case your vehicle is not appearing in the record kindly contact Excise & Taxation Department Sindh ( Motor Registration Wing )  Civic Center Gulshan-e-Iqbal, Karachi.
Other Provinces Vehicle Verification Online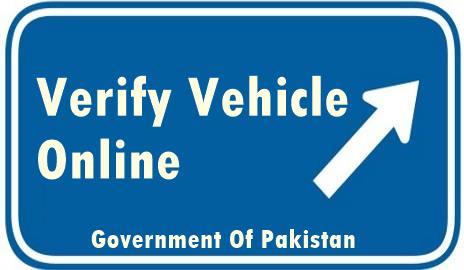 Punjab Vehicle Verification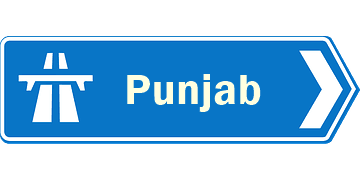 KPK Vehicle Verification
Islamabad Vehicle Verification
Azad Kashmir Vehicle Verification
We would like to Thank our visitors for making INCPak Vehicle Verification Online Google Top Ranking and Trending Page, We are committed to provide you online technical solution and assist you better, for any queries kindly email us incpak@gmail.com
Follow INCPAK on Facebook / Twitter / Instagram for update.