Here is the easiest way to verify your Sindh registered vehicle's ownership from the Vehicle Verification Online portal by the Excise & Taxation Department Sindh official website before purchasing any Motor Car/ Motorcycle and to make it more convenient the Sindh Government have introduced Online Token Tax payment and Vehicle Verification Online System at their official portal.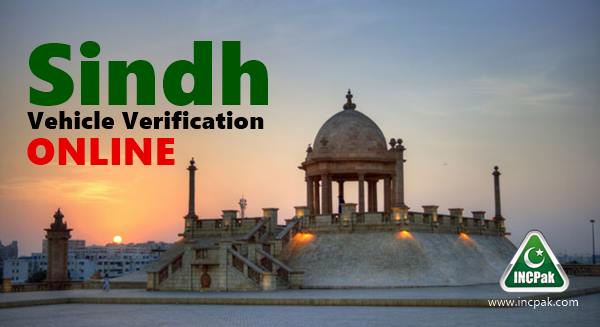 Vehicle Verification Online Sindh Excise Department
Recently, Excise & Taxation Department Sindh have introduced 'Smart Card' replacing the traditional Registration book for updates follow the link below.
Additionally, Now it is possible to obtained the essential information such as how many vehicles are registered on your name by just entering your CNIC, we have shared the complete guide to help you understand how it works.
Why It is Important to check how many Vehicles registered on your name?
Simply because when you sell your vehicle to a client, it is mandatory to transfer the vehicle's ownership onto the new owner's name, however, most people skip this part as they buying and selling a vehicle is a common business in Sindh province.
Sindh Government has directed the Excise & Taxation Department to strict the rules and make sure that the vehicle is on the owner's name as in near future, the Government of Sindh in collaboration with NADRA will introduce Biometric verification and Transfer process which will make the existing owners and sellers bound to be present at Excise & Taxation Office to get the vehicle transfer.
UPDATE: Sindh Vehicle Registration now possible on CNIC number
NOTE: When you sell the vehicle make sure that the purchaser gets it transferred immediately within a week, otherwise you will be liable if the vehicle caught in any crime.
Here is a list of documents you need to present in order to verify vehicle ownership in Sindh.
Vehicle Registration Book
License Plate Number
Original Return File
Original Sale Invoice
Sale Receipt
Delivery Letter
Token Tax Record
VEHICLE VERIFICATION IN KARACHI
NOTE: Sindh Vehicle Verification Online system is limited to Karachi Registered vehicles Only.
Excise, Taxation and Nacortics Department Vehicle Verification Sindh Offlice is located at Civic Center, 1st floor, Gulshan e Iqbal opposite Expo Center, Karachi.
Inform CPLC For Stolen Vehicles
FOR STOLEN CARS / BIKES: If The vehicle is stolen or missing, kindly report it to the nearest police station and CPLC contact number. Before Buying any vehicle is it good to verify it online, perhaps CPLC clearance is essential.
CPLC Karachi Information Update & Contact Information
Note: This Online Verification is not connected with CPLC's record, If your vehicle appears as CPLC CLEAR in search query result, still we recommend you to contact CPLC personally to verify again.
If for some reason the vehicle appears NOT CLEAR or Safe Custody you are requested to contact CPLC immediately they will update the information on behalf of the Registered FIR.
The Official site of CPLC Karachi site: www.cplc.org.pk is working active You can call on
CPLC Phone Number: 021-35683333-2222 and reach out on the address: Sindh Governor's Secretariat Karachi.
Vehicle Verification Online Pakistan Smartphone app
INCPAK Introduced Vehicle Verification Online app in 2019 and in just 1 year over 100,000+ download from Google Play Store, Our VVO app is connects Sindh, Islamabad, Punjab, KPK, Gilgit Baltistan and Azad Kashmir's registered vehicles information directly from their database.
INCPAK Vehicle Verification Online app does not require any login or CNIC entry, you can simply download and click on the desired Province/City to check the information of the vehicle. Download directly from Google Play Store now.
Note: اگر آپکی گاڑی کی تصدیق کے دوران کوئی مشکل پیش آراہی ہے تو ہماری ایپلی کیشن وہلیکل ویریفیکاشن اون لائن پلے اسٹور پر موجود ہے نیچے دیئے گئے لنک پر کِلک کر كے ڈائون لوڈ کی جئے شکریہ
Other Provinces Vehicle Verification Online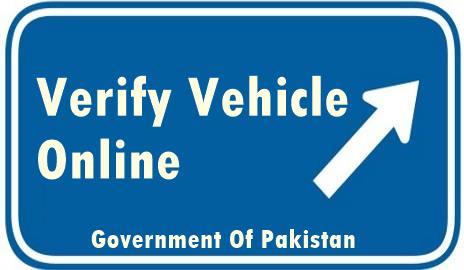 Punjab Vehicle Verification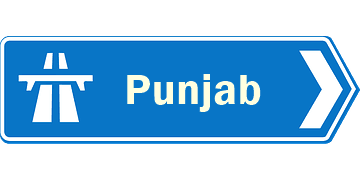 KPK Vehicle Verification
Islamabad Vehicle Verification
Azad Kashmir Vehicle Verification
Follow INCPAK on Facebook / Twitter / Instagram for update.