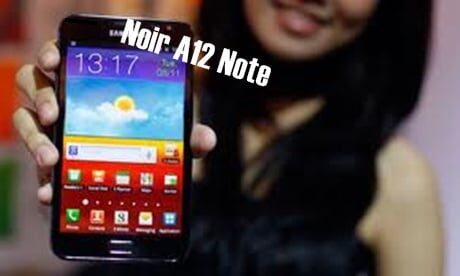 As I was told that Qmobile Noir A12 is gonna be more like Samsung Galaxy Note ( which is NOT @ all even close to it) Infact its not even a Note its a phone, by the way they named A11-Note but I think only for Q Fellas, So the Expectations of the Big Screen Tab/Phone is expected by the end of January 2013 with 3G, mean while A9 or A11 are gonna be more like Phones. Qmobile has disappointed once again to all, all 3 Units are almost alike and none got Bigger screen nor 1 GB RAM, which means things are gonna be somewhat same just the display change ( not a major Breakthrough ).
Here's the post  A12 Specification
It has became the trend to share with you all before anyone does, since Noir A2 1Ghz re-launching I been telling A6, A8 and A10 so far A10 came less than my expectation but those who want big screen really going to enjoy it, but those who refer decency would stick to Noir A8 , yet 3G hasn't started nor it will in next 8 months so those who are buying because of it, it's useless in Pakistan however Noir A12 is something in between Tablet and a phone.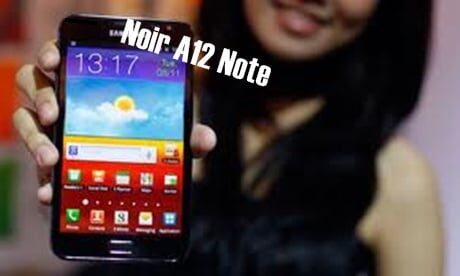 Qmobile is also looking forward to come up with Tablets by March Price and specification unknown but Q is stepping in TABS as well soon, I think that's why A12 Note is coming on Test basis to see market result, yet the specifications are unclear but hopefully in January things will get more clear what exactly Noir A12 Note has.

I am sure this time they will come up with HDMI port and HD Quality 1 GB and something more than Dual Core Processor the Expected price is gonna be above 20,000/- which means again there will be something to disappoint us all as well as something interest too. I personally like to use Branded Tablets but when it is about Noir A8 gives me perfect satisfaction.

Mean while Noir A6 returns in the market after disappearing for 10 to 14 days, with the Price Tag of Rs.11,000/- I asked about GPS issue, so Qmobile Sales Person said " maybe the bug was the reason but we were told that Stock is short now it is back. So It seems like GPS issue has been resolved  so far in Noir A6 which required to root and fix manually.

Viber issue just the way it is in A2 same way it is in A6, so far in Noir A5 it works fine I wonder why is it the processor or the Software has common issue that it is incompetible , there are alternates I have searched on google store soon I will share with you all. This is all for now 🙂

Qmobile Relaunched Noir A5 Classic

Joing Sharing Is Caring Facebook Page for the Discussion and Queries

May Allah Bless you all.

Farhan Imaan







Stumble It !

Comments

<!-comments-button-->