Turkish actress Esra Bilgic shared some beach bikini pictures that showed a little too much skin making Pakistani fans uncomfortable and unhappy with the actress.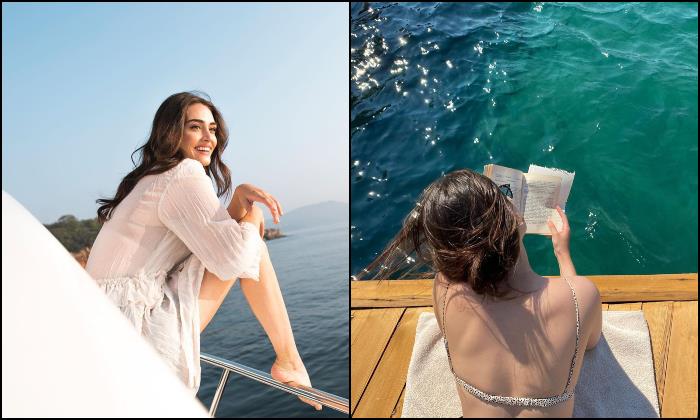 Esra Bilgic has gained massive popularity from her role of Halime Sultan in Turkish drama Ertugrul Ghazi and Pakistani fans have fallen in love with the actress.
Read more: Ertugrul Ghazi star Burcu Kiratli bikini video upsetting Pakistani fans.
However, frequently Esra Bilgic shares a picture that ends up being criticized by her Pakistani fans who look at her not as an actual person but rather a character she played.
This time Esra Bilgic shared some pictures on the beach and one of them shows the actress wearing a bikini and laying down. Since this picture showed a little too much skin for Pakistani fans liking, they commenting on her Instagram calling out the actress for being inappropriate.
This isn't the first time something like this has happened either. A while back Esra Bilgic shared a bikini picture and had to turn off comments as to avoid these types of comments from her Pakistani audience.
Pakistani fans fail to realize that the role of Halime Sultan she played was just that, a role and not who Esra Bilgic actually is as a person. They seem to forget the cultural differences between Turkey and Pakistan.
What's considered normal over their is considered vulgar and inappropriate in Pakistan hence, the anger from Pakistani fans. However, the surprising part is that, Even after so many times of her sharing similar photos, people here just don't seem to understand.
A while back some dance and kissing videos of the actress also started trending on social media that gained a lot of attention by Pakistani audience who called out the actress for doing such scenes in Turkish dramas.
Now, we have these photos and we have compiled a list of comments criticizing the actress for dressing up the way she did in public.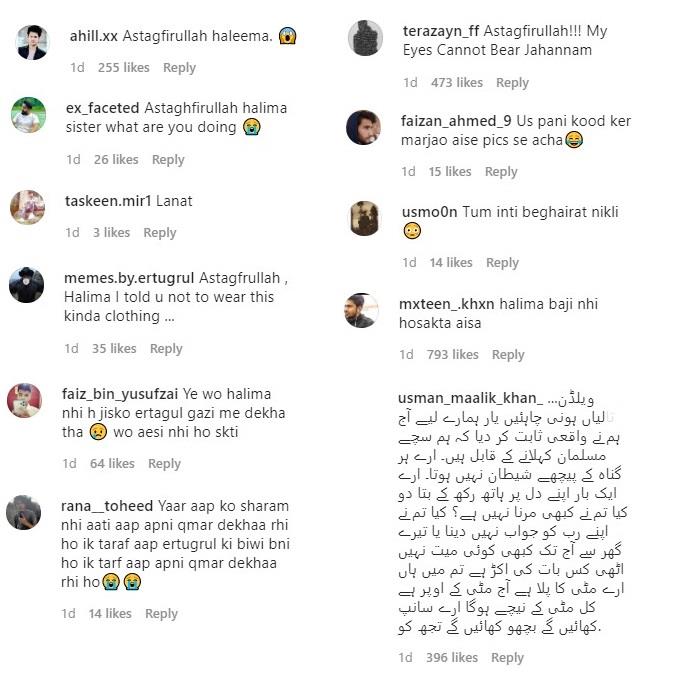 Read more: Esra Bilgic dressing choices – Why Pakistanis have a problem?.