As the coronavirus pandemic shut down cities and cloistered people indoors around the world, reports of the number of coronavirus cases are rising, so are fears for workers in the beauty industry. The beauty sector is a significant and emerging industry that enables thousands of young boys and girls within the trade to benefit and earn their livelihood. Fear of the coronavirus has led people to stockpile hand sanitizer and skip handshakes, but people still want to look their best, and the beauty industry can't work from home.
On the one hand, when Quarantine has cut people off from their daily life in ways that are both immediately obvious and imminently catastrophic.In this regard, the Depilex beauty group has come forward to play their part in fighting this situation by supporting the government as well as the people in these difficult times. They have introduced Standard Operating Procedures (SOPs) according to the international standards of WHO that not only ensure the safety of customers and salon but also ensure a safe workplace for the service providers i.e., the salon staff. The director of the group, Redah Misbah appeared in an interview to discuss what can be done to fight this pandemic.
There are three in-depth documents ensuring health safety and hygiene. The main features include safe service to the esteemed clients by booking appointments to avoid the rush. Filling up questionnaires to know about the clients' one-month history, their routine (traveling or if they had a cough or a fever, symptoms of pneumonia caused by the virus).Taking high standards for keeping the business clean, i.e., sterilization of tools, equipment, brushes, scissors, etc.The cleaning would be done on an hourly basis that includes disinfecting doorknobs, bathrooms, and all surfaces that customers touch.
These procedures are carefully developed by a team of their top professionals who have vast and cumulative expertise of providing the best in the business while keeping in mind standards of health and safety precautions. The beauty business is a way for women all across Pakistan to sustain and support their families; therefore, Depilex beauty salon is opting to keep it alive as the country faces economic struggles.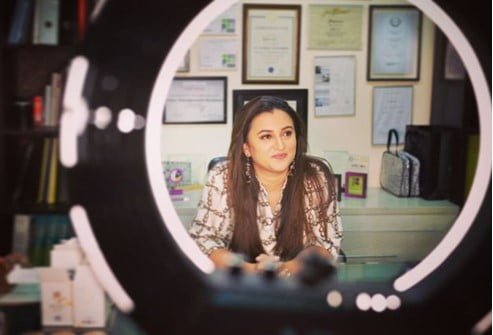 Depilex Beauty Clinic isn't protesting to lift the lockdown, but they are appealing to the government to review, consider, and circulate their SOPs among the masses. They want the entire industry to be prepared as a whole to fight the pandemic; therefore, they have shared these documents openly at the government level and hope that salons shall be allowed to operate if they strictly take the necessary precautions.
Read more: PM Khan views on Turkish drama Dirilis: Ertugrul airing on PTV in Urdu.