The Government of Pakistan started an online Vehicle Verification system linked with Excise & Taxation Departments from 3 different Provinces and The Capital City Islamabad and Azad Kashmir Vehicle Verification online.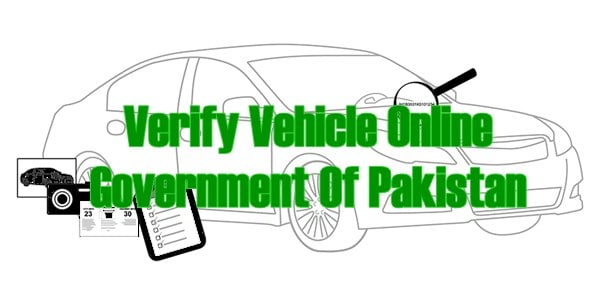 Now you can check any vehicle's information like owner Name, Make, Model all the relevant details just by entering the Vehicle's registration number.
NOTE: If you are facing any trouble while verifying your vehicle kindly download our Vehicle Verification Online application from Google play store.
Vehicle Verification Guide
Verify your Motor car/Motorbike Information Online
Make sure the Vehicle is CPCL Clear (NOC) required.
Token/Tax Challen update takes 10 to 15 days depends on Province to appear online.
For Islamabad Vehicle Verification, You need to visit Excise Office.
Original Number Plates/Book/Tax challan (Token) is important with the vehicle. (For Buying and Selling [Biometric Verification]
If you have any question related to Registration or Vehicle kindly mention in the comment below
NOTE: We do not reply the comments in which people ask us to verify vehicle for them, you can download our app instructions are mentioned below.
Vehicle Verification Online
INCPak Vehicle verification Portal is One Stop Solution for Vehicle Verification Online of Sindh, Punjab, KPK, Islamabad and Azad Kashmir, Government Of Pakistan.
We would like to thank our visitors for making our platform Most successful when it comes to Vehicle Verification Online in Pakistan.
Recently we added Islamabad Vehicle Verification Online and also introduced Punjab Vehicle Verification Online which makes INCPak one of the visited website.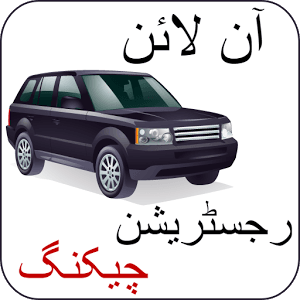 We've made some changes here to make it easier for you now you can click on the desired Zone and verify your vehicle easily.
NOTE: INCPak don't keep any information – if you have any questions regarding Verification Online feel free to contact us at incpak@gmail.com
If your vehicle does not appear in the search result kindly contact the concerned department ( Excise & Taxation). Independent News Coverage Pakistan – INCPak is determined to serve the nation with the most useful information and online technical assistance, verifying any vehicle or motorbike been never so easy like it is now and this information is completely free.
So If you a buyer or a seller, owns a vehicle or motorbike, just click on your destination and insert your registration number, information is directly from the Excise & Taxation department.
Vehicle Verification Online Portals
UPDATE: INCPak Technologies (INCPAK TECH) Introduces – Vehicle Verification Online Smartphone application, Download from Google Playstore now.
اگر آپکی گاڑی کی تصدیق کے دوران کوئی مشکل پیش آراہی ہے تو ہماری ایپلی کیشن وہلیکل ویریفیکاشن اون لائن پلے اسٹور پر موجود ہے نیچے دیئے گئے لنک پر کِلک کر كے ڈائون لوڈ کی جئے شکریہ
INCPak Vehicle Verification Smartphone app
INCPAK Team Message:
We are grateful for our visitors and do our best to respond to all your queries as soon as possible. For our latest posts on Excise & Taxation Department and Online verification system [Click Here]
We are committed to provide you with an online technical solution and assist you better, for any queries kindly email us incpak@gmail.com
Thanks for supporting Independent News Coverage Pakistan – INCPak.
Follow INCPAK on Facebook / Twitter / Instagram for update